No matter how much of an SEO whiz you are, you can't ignore the power of the best SEO audit tools anymore. Gone are the days when just sprinkling some keywords would do the trick. Now, Google considers over 200 factors when deciding how to rank a page.
Google updates its algorithm over 3,000 times a year—that's nearly nine changes a day. So, winning the Search Engine Optimization war without an SEO audit tool is impossible. Keeping up with all those changes is a full-time job. Things become a lot easier when you let the best SEO audit tools, listed in this article, do the heavy lifting for you.
SEO Audit Tools are designed to dig deep and spot SEO issues that might be hurting your site's performance and ranking on search engines.
In this article, I have compiled a list of the best SEO audit tools in 2024 that have a variety of features to cater for versatile needs. Whether you're looking for advanced features or just the basics this list has SEO audit tools for everyone.
Read Mastering SEO: A Step-by-Step Guide and Plan
12 Best SEO Audit Tools in 2024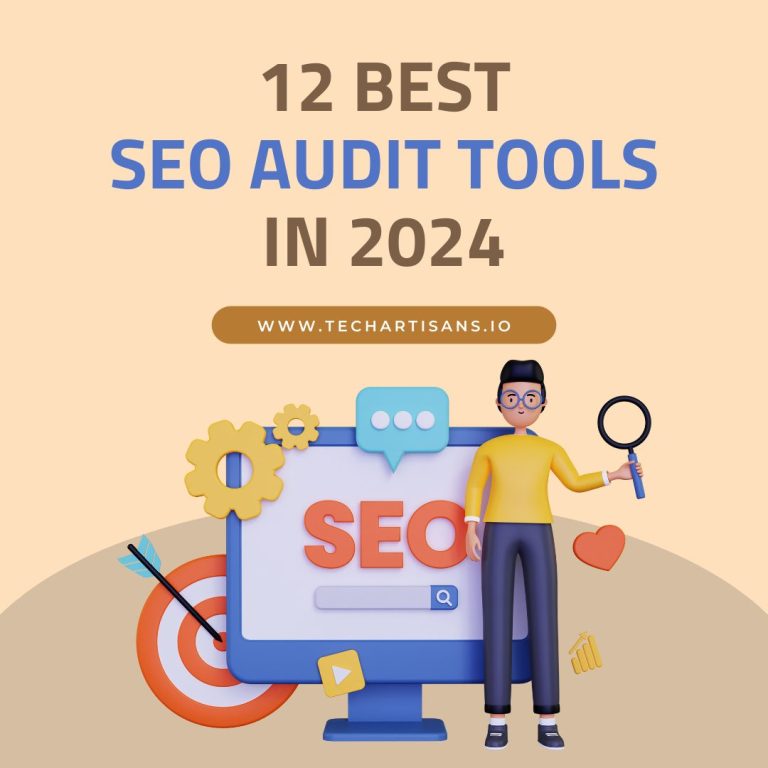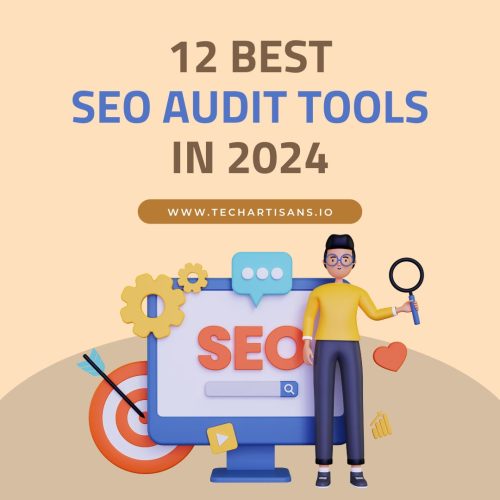 Here's the Best SEO Audit Tools list in 2024
Ahrefs
SEMRush
SE Ranking
SEO Powersuite
Google Search Console
SpyFU
Screaming Frog
GT Metrix
Google SERP Snippet Optimization Tool
SEO Site Checkup
OnCrawl
Lumar Website Intelligence
Ahrefs – Best SEO Audit Tool for Comparative Analysis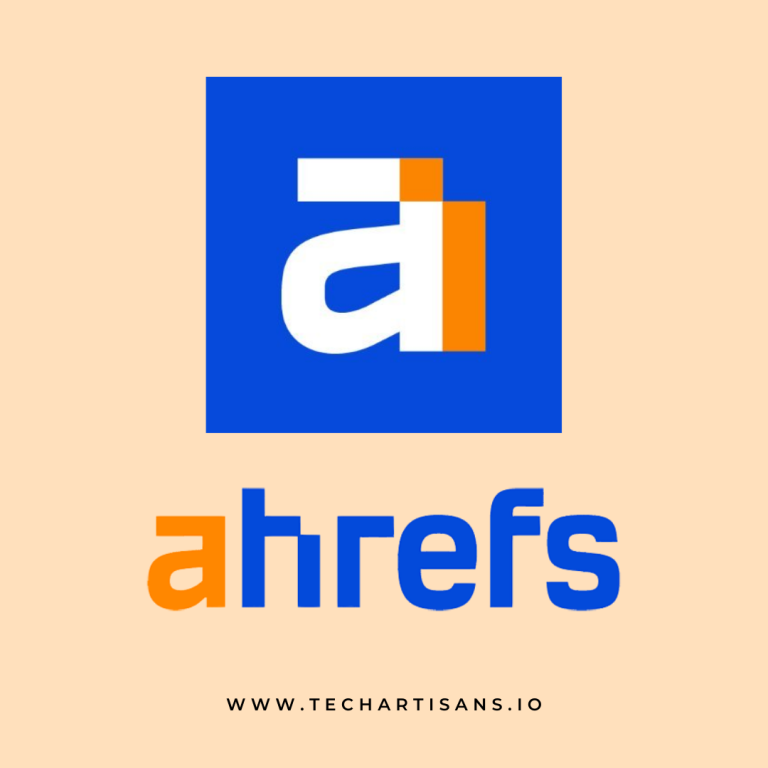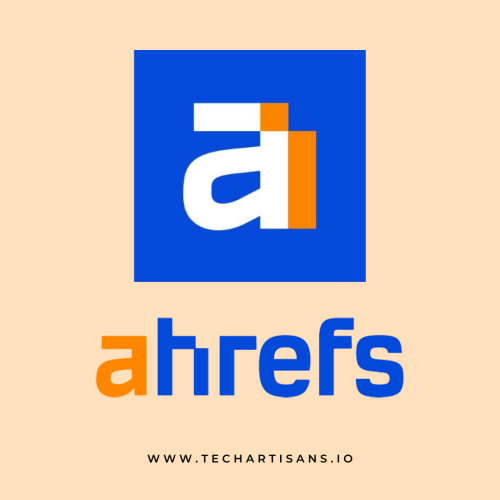 Ahrefs isn't just a one-trick pony; it's a full-on SEO toolkit. It includes a Site Explorer, Keyword Explorer, Rank Tracking, Content Explorer, and a specialized Site Audit tool for a foolproof SEO strategy. The Site Audit is particularly valuable for in-depth analysis.
It scans your website for a variety of issues, ranging from broken links and redirects to JavaScript and CSS concerns. It also identifies orphan pages, nofollow links, Hreflang tags, duplicate content, and articles with low word counts.
Additionally, this online SEO audit tool checks for incomplete or missing social tags, poorly optimized HTML tags, and any page performance issues.
Ahrefs Key Features:

Capable of rendering JavaScript-generated content.
Ahrefs crawls both the desktop and mobile versions of your site.
Offers automatic site crawls on a daily, weekly, or monthly basis.
Allows for custom filtering based on multiple parameters.
Pre-configured to identify over 100 SEO issues, including link problems, hreflang tags, pagination, duplicates, and more.
Provides actionable recommendations to resolve SEO issues.
Features a real-time crawl log for immediate insights.
Helps in good quality link building.
Ahrefs Pricing Plans:

Ahrefs offers three pricing plans starting from $99/ month going up to $999/month for the Enterprise plan that includes advanced features like Directory Listing, Audit Log and much more.
SEMrush – Best SEO Audit Tool for Keyword Research and Analysis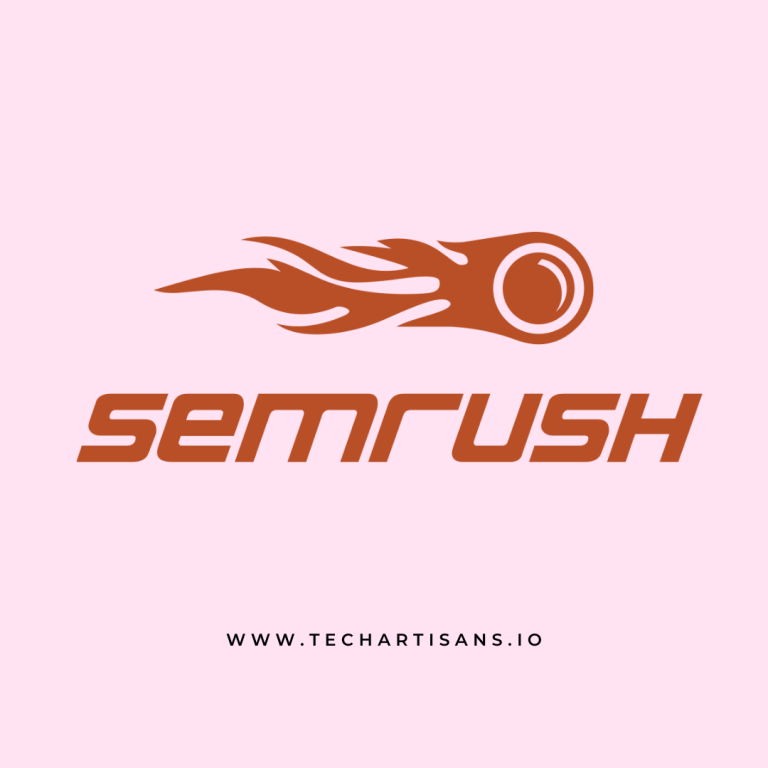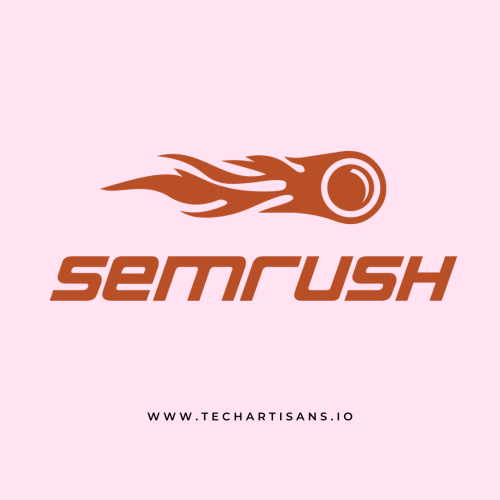 SEMrush has been a big name in the SEO game for over a decade. Nowadays, it's not just about SEO; it's a complete digital marketing toolkit with more than 40 specialized tools. From keyword research and competitor analysis to paid ad insights and social media tracking, it's got you covered.
When it comes to SEO auditing your website, SEMrush Website Audit tool really shines. It digs deep into your site, flagging everything from AMP issues and messy JavaScript to internal link building and security concerns.
It also checks meta tags, SEO content, how easily search engines can crawl your site, and how fast your pages load.
SEMrush Key Features:

Scans your site for more than 130 technical SEO issues.
Cranks out topic-specific reports.
Uses advanced filters to sort out pages and audit results.
Breaks down SEO issues into three easy-to-understand categories: Errors, Warnings, and Notices.
Compares multiple SEO audit results to give you valuable insights.
Seamlessly integrates with Google Analytics.
Gives you clear, actionable instructions.
Visualizes your audit results with easy-to-read graphs.
SEMrush Pricing Plan

SEMrush SEO audit tool offers three pricing plans starting from $129.95 per month for Pro Plan with powerful keyword research tools going up to Business Plan for $499.95 per month offering advanced features like API access, Free Migration from Third-Party SEO Tools, PLA analytics and more.
SE Ranking – Best SEO Tool for Backlink Tracking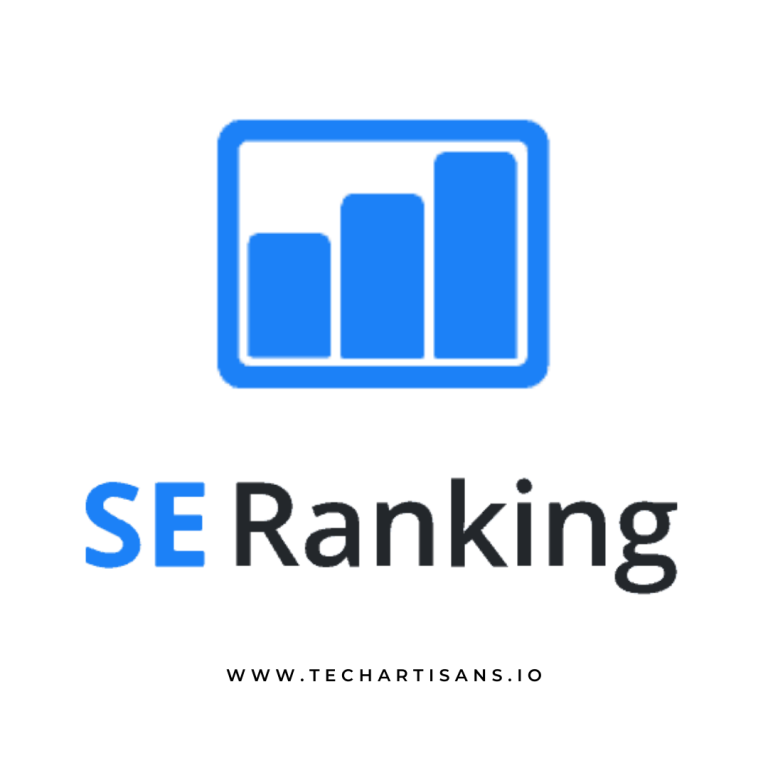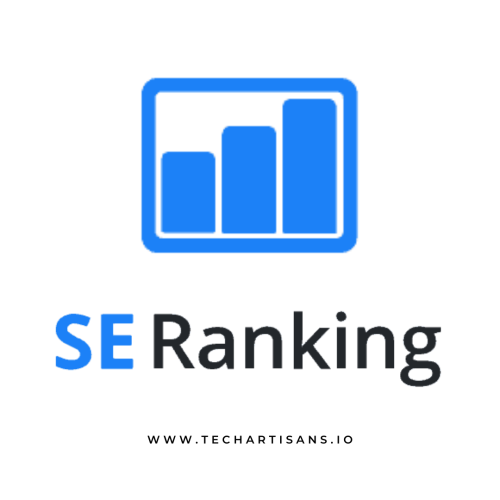 SE Ranking goes head-to-head with big SEO audit tools like SEMrush, Ahrefs, and SpyFu, offering a full suite of SEO tools. It's got everything from keyword research and backlink tracking to PPC analysis and social media management.
SE Ranking is pretty thorough SEO auditing tool. It crawls through your site link by link, checking everything from overall site health to user experience and image optimization. It even looks at how you're doing in the search rankings and evaluates your meta tags and headers.
Once the SEO audit is done, you get a detailed report that not only points out problems but also gives you clear steps to fix them.
SE Ranking Key Features

Undertakes a site audit by scanning every single page.
Generates a sitemap.xml with just one click.
Lets you decide what counts as SEO errors.
Rank Tracking by comparing past and present SEO audits.
Gives practical tips to fix SEO issues.
Deep dives into internal links.
Scans all images on the website.
Tests how fast your pages load.
Highlights pages with duplicate or missing meta tags.
Hunts down all the technical SEO issues.
Covers test domains and subdomains.
Checks how SEO-friendly and keyword-optimized your content is.
Checks if your site's being indexed properly.
Highlights the buzzwords and phrases popping up most on your pages.
Sizes up key metrics of your site.
SE Ranking Pricing Plans

SE Ranking offers three plans starting with Essential Plan for $55.00 per month going up to $239.00 per month for Business Plan offering advanced features.
SEO Powersuite – Best SEO Tools for PPC Optimization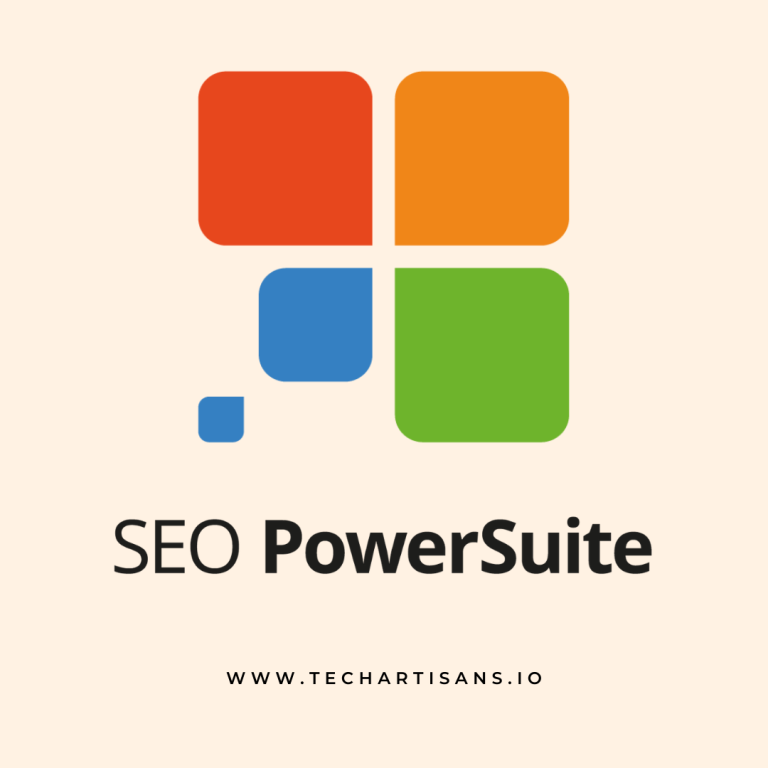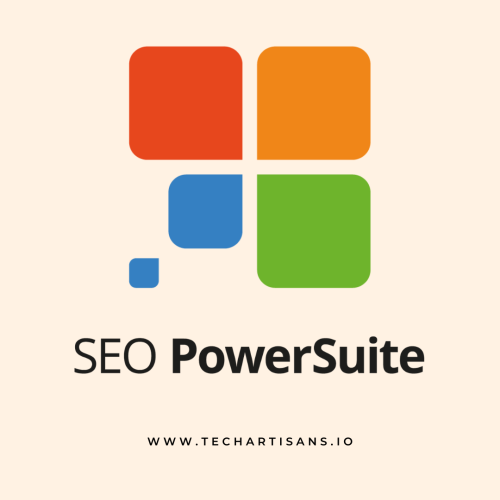 SEO PowerSuite is like a Swiss Army knife for website audits. Beyond the basics like keyword research and backlink checking, it also offers SEO audit tools for PPC optimization, competitor tracking, and social media metrics.
It has a user-friendly interface. You can get started in minutes and automate the SEO audits to get regular updates on your site's health.
Plus, if you're a business that offers SEO services, PowerSuite has you covered. You can create white-label reports for clients, making it super easy to offer auditing services to others.
SEO Powersuite Key Features

Has a fully automated system for website audits.
Offers branded and white-label SEO reports.
Searches far and wide, rank tracking and searching keywords performance across 450 search engines.
Tracks how your competitors are doing for specific keywords.
Evaluates the worth of every link on your site.
Syncs with Google Analytics, AdWords, and Search Console.
SEO Powersuite Pricing Plans

SEO Powersuite offers four plans starting from Free tools with limited and basic features going all the way up to $499 per year for Enterprise Plan offering advanced and unlimited features.
Google Search Concole – Best Free SEO Audit Tool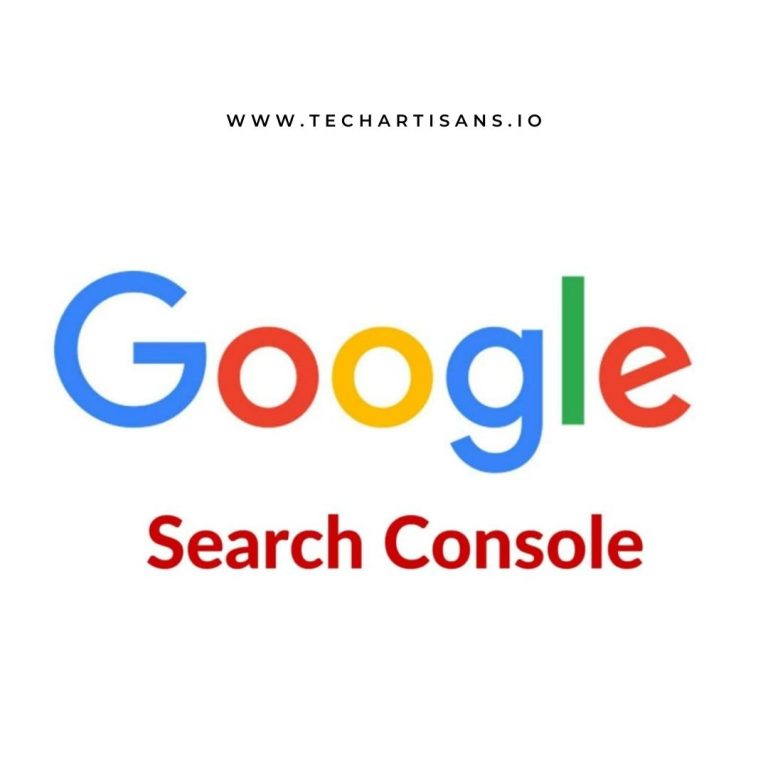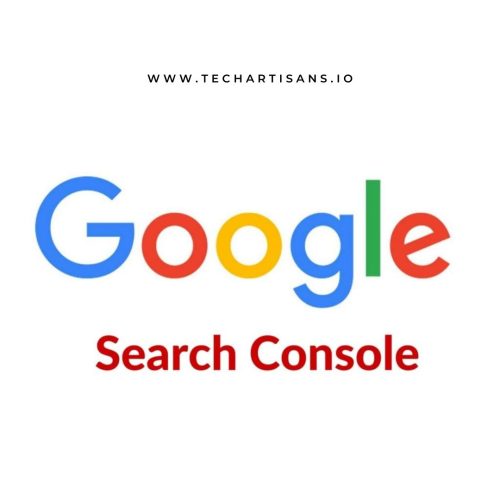 Google Search Concole is one of the Google Webmaster Tools. Using Google Search Console is like getting SEO advice straight from the source. It's one of the best free seo audit tools that offers valuable insights that clue you in on any issues with your site's indexation or accessibility.
Google Search Console also dishes out info on things like structured data, HTML issues, Accelerated Mobile Pages, broken links, and even the quality of your content.
Google Search Console Key Features

Keeps tabs on your AMP pages and puts them through some tests.
Gets crawl stats right from Googlebot.
Flags indexing fails and any pages with 404 or 500 errors.
Comes with a nifty keyword tool to see how your targetted keywords are doing.
Shows which pages have been indexed by Google.
Makes customized audit reports.
Sends instant email alerts when Google finds an issue on your site.
Checks how your site's doing in terms of index coverage.
Tells you which queries are driving organic traffic to your website.
Tackles user experience issues.
Google Search Console Pricing Plan

Google Search Console is a free SEO audit tool for all users.
SpyFU – Best Backlink Cleaning and Keyword Research Tool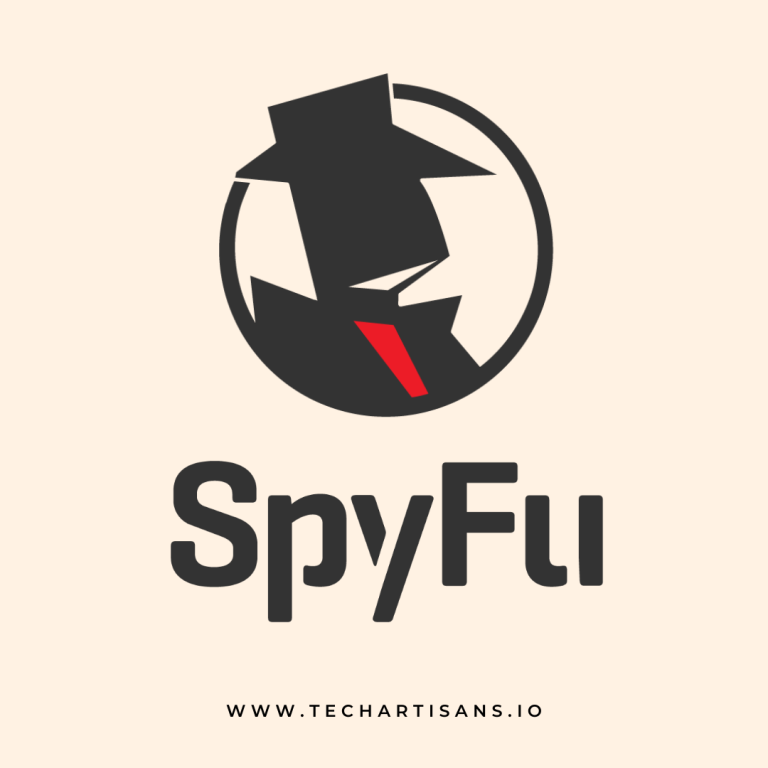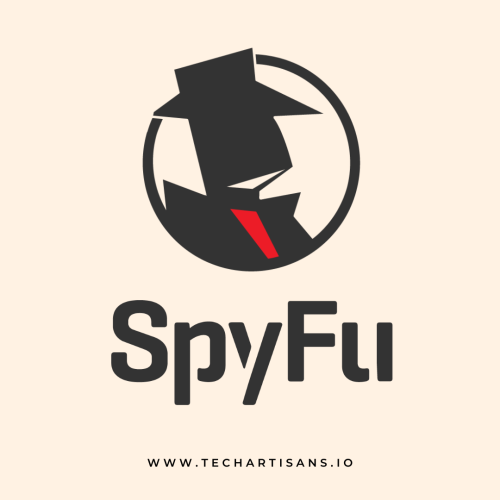 SpyFu is a big deal in the world of best SEO audit tools, offering a variety of digital marketing and research tools. Whether it's keyword research, backlink tracking, or keeping tabs on your competitors, SpyFu has something for everyone.
Although it doesn't have a stand-alone website audit feature, it makes up for it in other ways. For example, its SEO Keyword Research tool will give you a heads-up on keywords that aren't doing anything.
Its Competitor Research feature will highlight weak spots in competitor websites. So, while it might not audit your site in the traditional sense, it still offers plenty of invaluable insights.
SpyFU Key Features

Highlights weaknesses that Google's latest updates might expose.
Cleans up your backlink game by removing duplicates and junk links.
Finds ranking opportunities you might've missed.
Compares your content against your competitors' and gives valuable insight.
Highlights the high volumn keywords your competitors are ranking for but you're not.
Identifies the keywords that are unnecessary.
Keeps a 15-year record of your domain's SEO performance.
SpyFU Pricing Plan

SpyFU is one of the most affordable SEO audit tools. It offers three pricing plans starting with Basic Plan for $16/month (when paid annually) going up to $149/month (when paid annually) for Team Plan.
Screaming Frog SEO Spider – Best On Page SEO Optimization Tool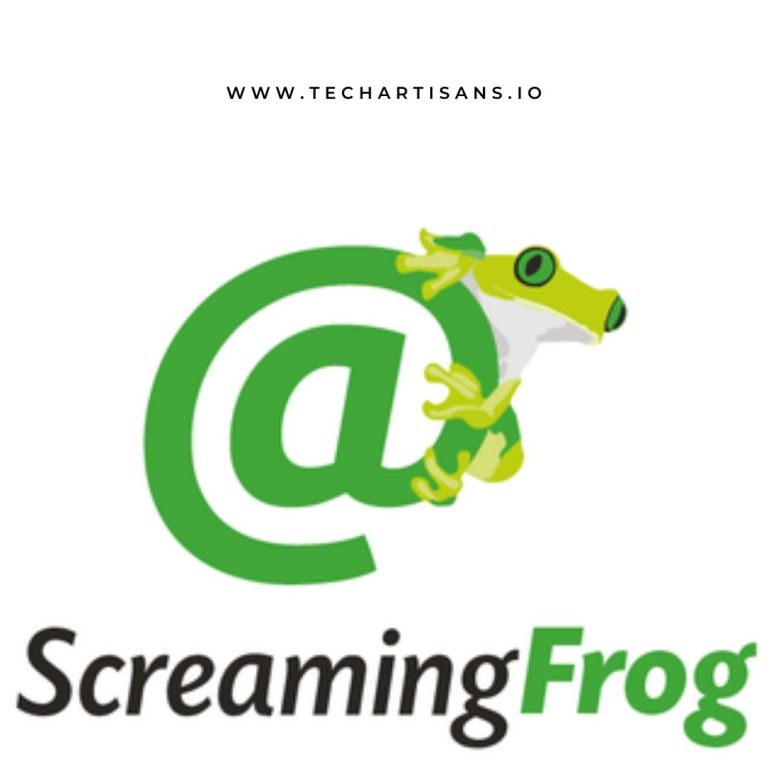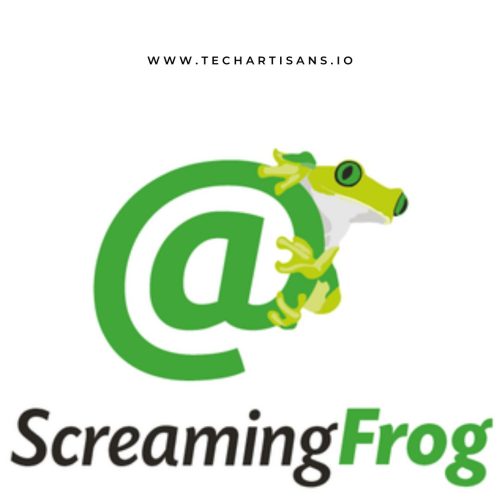 Screaming Frog SEO Spider is not a typical cloud-based SEO audit tool. It is more of an SEO audit software. You have to install this one on your computer. Once it's up and running, it crawls through your site in real-time, pulling on-site data, spotting SEO issues and analyzing the results.
Whether you're a digital marketer or just running your own website, this tool's got a lot to offer. It scrapes data from your site's HTML, keeps an eye out for server errors and broken links, and takes a close look at your meta tags and page titles.
And that's not all—it'll also flag blocked URLs and point out any redirects, be they temporary or permanent.
Screaming Frog Key Features

Analyzes internal linking and URL setup.
Integrates with Google Analytics, Google Search Console, and PageSpeed Insights.
Flags URLs that are blocked by robots.txt, meta robots, or X-Robots-Tag directives.
Highlights duplicate content and elements. because who needs déjà vu, right?
Maps out all the temporary and permanent redirects, and also redirect chains and loops.
Sets up both XML Sitemaps and Image XML Sitemaps.
Gets data from page HTML using CSS Path, XPath, and regex. It's like a data treasure hunt.
Its on page SEO checker checks page titles and meta descriptions to make sure they pop.
Finds any broken links and server errors so you can patch things up.
Screaming Frog Pricing Plans

Screaming Frog offers a Free version and a Paid version of its SEO audit software. The Paid version is priced at $259 per year offering unlimited and advanced features.
GT Metrix – Best SEO Performance Testing Tool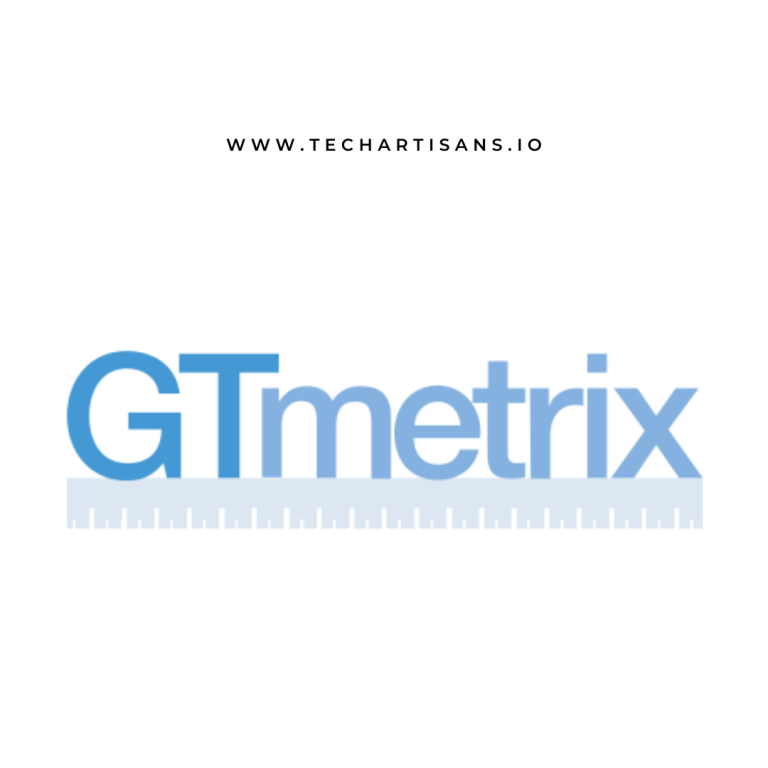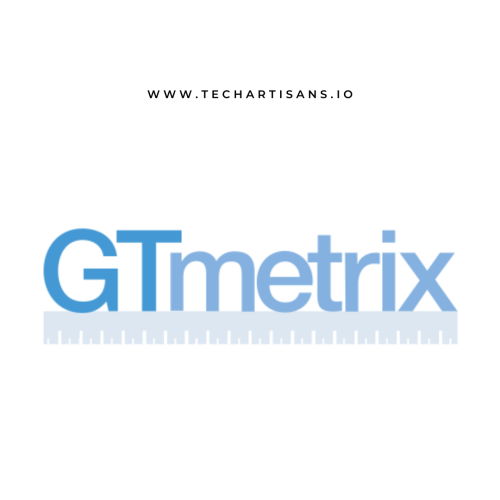 GTmetrix does not have a website SEO crawler. Think of it more as a testing tool for your website's search engine optimization performance. When you run a test — which only takes a few seconds — you'll get the lowdown on how fast your pages load, their size, and other performance factors like caching, scripts and image scaling.
The tool covers around 25 Search Engine Optimization factors. You can use those insights to spot any issues that could be slowing down your web pages or messing with its performance.
GTMetrix Key Features

Shows your page load time in a real-time filmstrip view.
You can slow down the playback up to four times the original speed to really get into the nitty-gritty of loading issues.
Puts your page to the test on over 20 different mobile devices.
Charts out your performance metrics using four handy graphs, including core Web Vitals, Page Timings, Size & Requests, and your overall Performance/Structure scores.
Sets clear performance milestones, like Largest Contentful Paint, Total Blocking Time, and Cumulative Layout Shift.
Uses Google Lighthouse to assess your web page.
Focuses on user experience metrics.
Tests your page performance from 44 servers in 22 global locations.
GTMetrix Pricing Plans

GT Metrix offers multiple plans for individuals and businesses. The cheapest plan is priced at $10.67/month (if paid yearly). The highest costing plan is Enterprise which is priced at $450/month (if paid yearly). It also offers custom plans according to your specific needs.
Google SERP Snippet Optimization Tool – Best Snippet Optimization Tool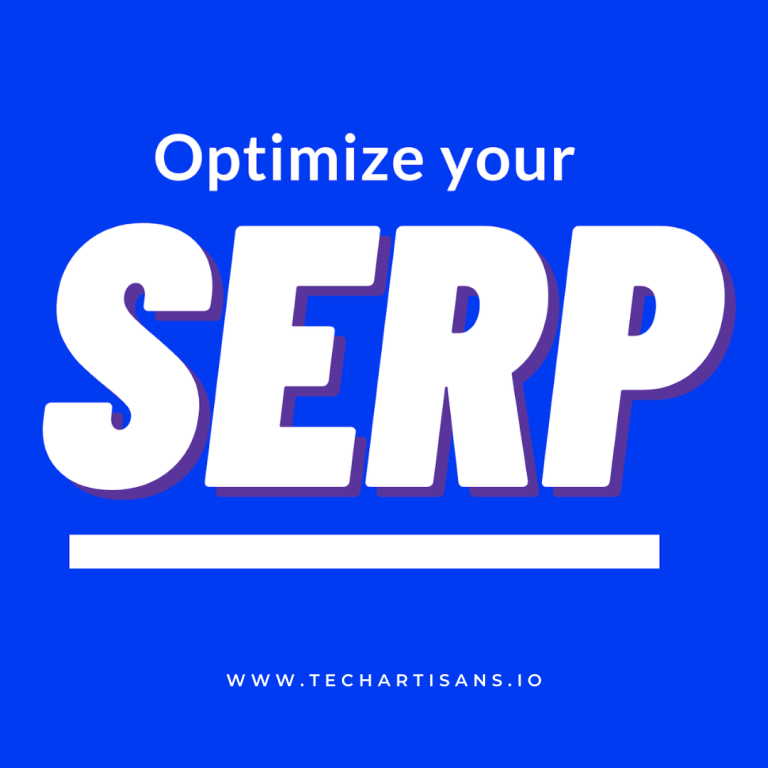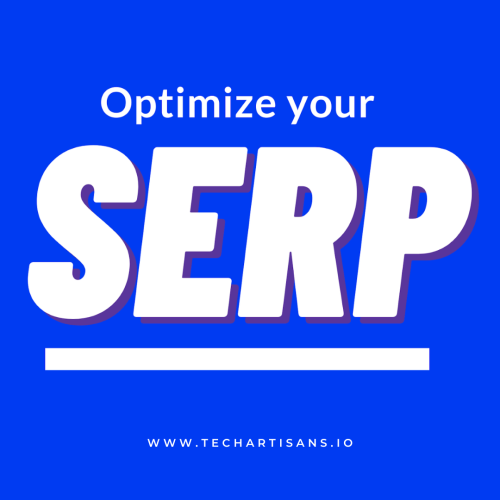 Google SERP Snippet Optimization Tool, formerly known as SERPsim, is an SERP (Search Engine Results Pages) simulator from a growth agency called Higher Visibility.
It mimics Google's search results. Just type in your title, meta description, and URL, and it will show how your page will look in search engine results.
Viewing your web pages on a mock SERP helps you fine-tune your page titles and meta descriptions. For example, you can see if your headers fit within Google's pixel-length limits. And once you're happy with how things look, you can easily share and save your snippets.
Google SERP Snippet Optimization Tool Key Features

Lets you save your SERP preview as an image.
Allows you to copy Google snippet data to your clipboard.
Allows you to share your SERP projects with your colleagues or clients.
You can download current page titles and meta descriptions.
Extracts page title and meta description from the URL.
Google SERP Snippet Optimization Tool Pricing Plan

Google SERP Snippet Optmization Tool is a free SERP snippet generator.
SEO Site Checkup – Best Comprehensive SEO Audit Tool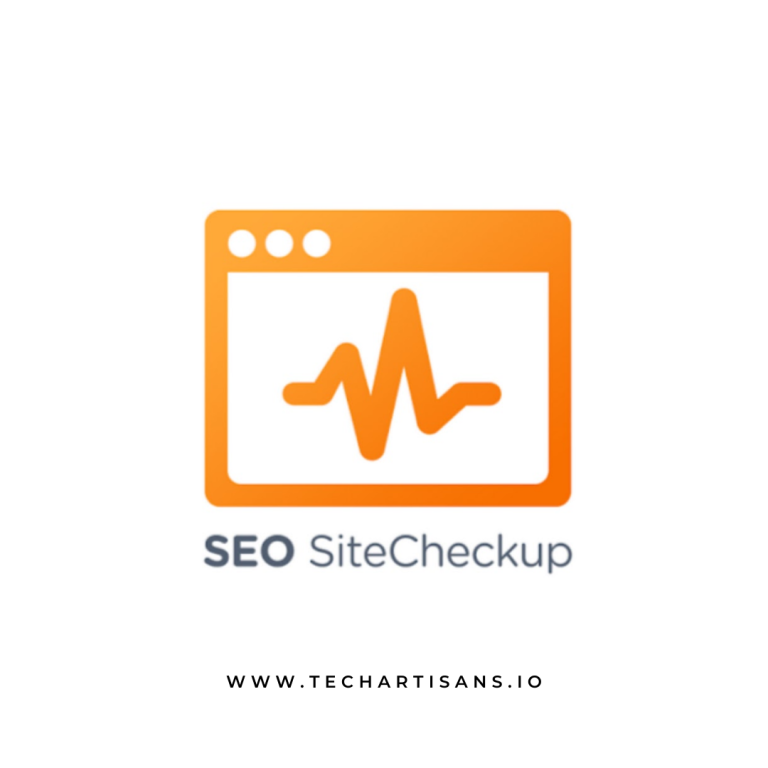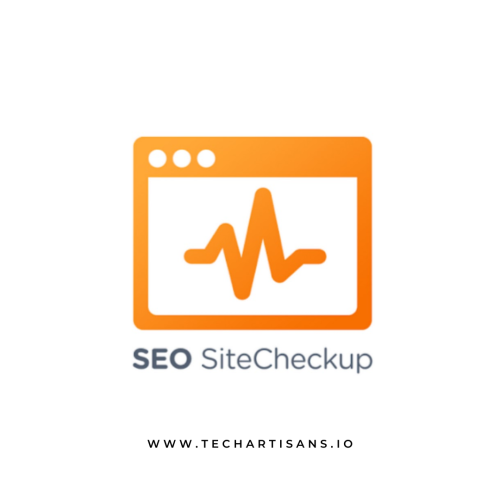 It is a one-stop shop for all things SEO, trusted by over 15,000 webmasters across the world. It's a powerful site audit tool if you want to keep an eye on your backlinks, create a sitemap, monitoring keywords, auditing common SEO issues, tracking regional performance and see how your competitors are doing.
From structured data and canonical tags to mobile usability and page speed, this tool covers it all. It'll even review the nitty-gritty like your SPF records, robots.txt, meta descriptions, and even your JavaScript and CSS.
SEO Site Checkup Key Features:

Generates a report on site's loading speeds and uptime.
Checks how mobile-friendly your site is, its loading performance, and even its security.
Spots SEO issues and gives actionable guidelines to fix them.
Shows the quality and quantity of backlinks pointing to your site.
Provides tutorials to resolve SEO problems.
Keeps a weekly record of changes in over 30 SEO variables.
SEO Site Checkup Pricing Plans
It offers three pricing plans starting with Basic Plan for $26.95/month (if billed yearly) offering top-notch site auditing tools  going up to the Professional Plan priced at $89.95/month offering more advanced and unlimited features.
OnCrawl – Best For On Page SEO Site Audits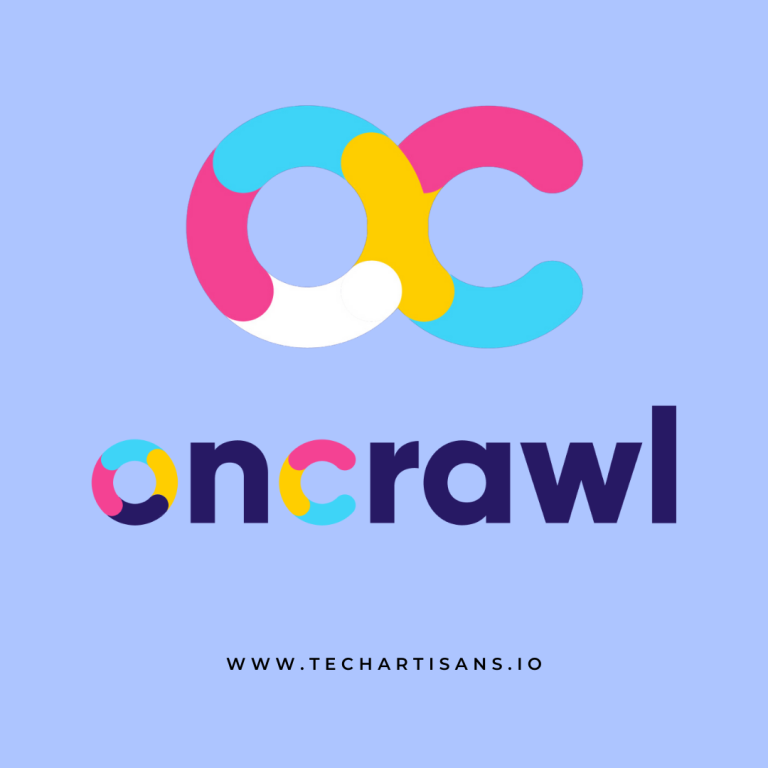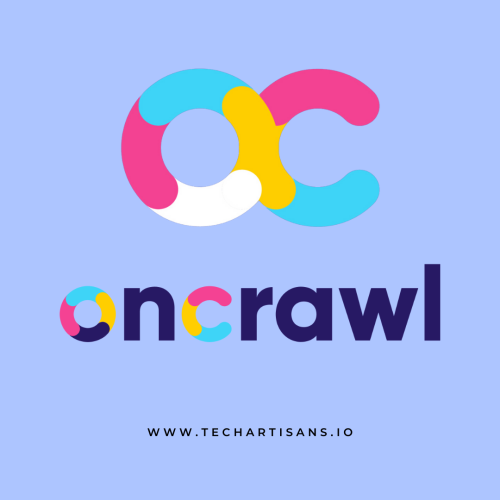 OnCrawl dives deep into the nitty-gritty tech stuff, like search indexation, Hreflang tags, Pagination, Canonicals, and Sitemaps.
It also checks out how quick your web pages load and sizes up their content quality. Basically, it's got your whole site's architecture under its microscope.
OnCrawl Key Features

Gives an accurate view of your internal linking showing how your pages are connected.
Finds near-duplicates of your website based on similarity ratios.
Measures how your site's payload is impacting your SEO.
Scrapes data during crawls to analyze connections.
Checks how new policies might affect your site.
Offers data segmentation for any dataset you can think of.
Performs JavaScript rendering.
Makes a report on your HTML quality, performance, and overall architecture.
Gives actionable tips for SEO improvement.
Allows you to cross-analyze various datasets for fresh insights.
Identifies key ranking factors for crawlability.
Identifies newly crawled pages.
OnCrawl Pricing Plans

OnCrawl offers three pricing plans; Explorer, Business, Infinite & Beyond. Their prices are not publicly advertised anymore. You can contact their sales team to book a demo with them. Previously, their plans started at $69 per month which might have been changed now.
Lumar Website Intelligence – Best Tool For Monitoring Site's Health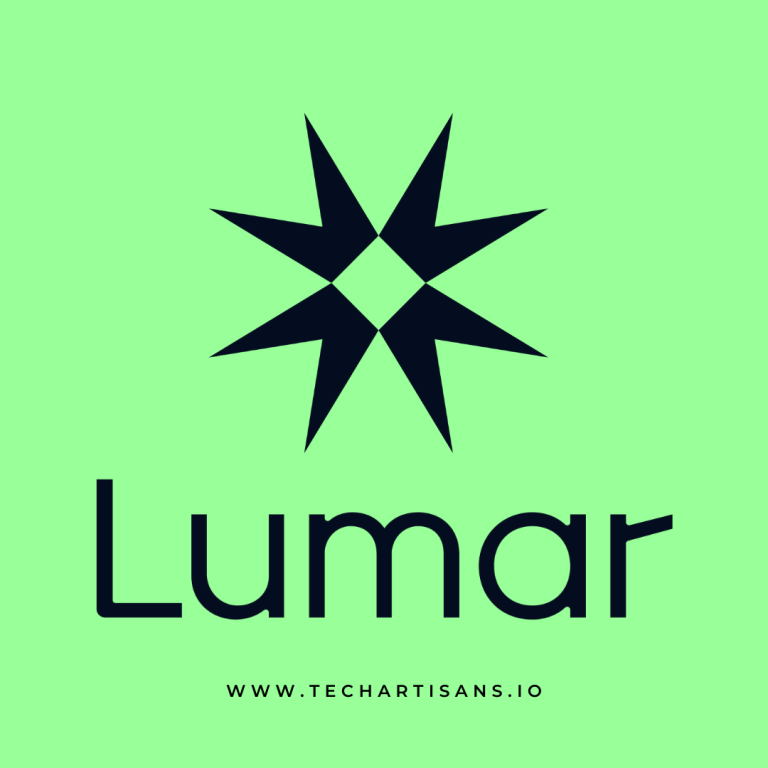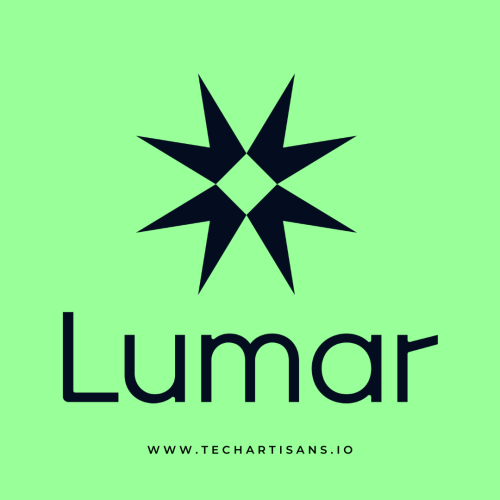 Up next, we've got Lumar's Website Intelligence tool, previously known as DeepCrawl. It monitors and provides metrics and granular data about your site's technical health. Also, it is a useful tool for competitor SEO analysis, assess site's architecture, improve user experience and migrate your SEO settings while protecting you from Google Panda's penalties.
Lumar Website Intelligence tool is a real multitasker. It checks your XML sitemaps, keeps a history of your SEO progress, and even takes a close look at your canonical tags.
Plus, it evaluates the content quality, meta descriptions, and those all-important page titles.
Lumar Website Intelligence Key Features

Checks your site's technical health.
You can customize your crawl setup with special scripts to focus on what really matters.
Extracts breadcrumbs and schema on your website.
Conducts audits of product pages on an eCommerce website.
Notifies about missing image alt tags.
Stores up to 16 months of Search Analytics data from Google Search Console.
Generates comprehensive backlink metrics for your URLs.
Lumar crawls the rendered versions of your pages, not just the basics.
Lumar Website Intelligence Pricing Plans

Lumar doesn't display its plans or pricings on its website. You will have to contact the sales team at Lumar to learn about pricing.
Final Thoughts on SEO Audit Tools

Your search for the best SEO audit tools ends here. Each SEO tool out there has its own special feature. It's better to mix and match different SEO audit tools to optimize your websites.
The benefit of using multiple SEO audit tools is that you get a more comprehensive and accurate SEO audit. There are many free SEO tools and many top-notch paid SEO audit tools even have free versions to get you started.
If you're looking for a one-stop shop for all things SEO, Ahrefs is the best SEO audit tool for you to ensure your SEO efforts are in the right direction.