Companies that leverage social media effectively have the benefit of always being a part of the online conversation about your niche. It does not just help them build a direct line to consumers, but it also keeps you updated about the changes in the behavior and needs of your target market. Leveraging social media public relations and posting informative and helpful content allows you to establish yourself as an expert in the industry.
However, building a successful social media strategy is easier said than done. It's not as simple as buying multiple ads and hoping they reach the right audience. Strategies that are effective and lucrative require some effort and time. It's a harsh truth you must accept to stay ahead of your competitors.
Social media plays an important part; sometimes, it is crucial for the growth and survival of any business. Once you do it right, social media can drive the highest ROI for your business. Read on to find out how to use social media to your advantage and scale your business.
What is Social Media Marketing?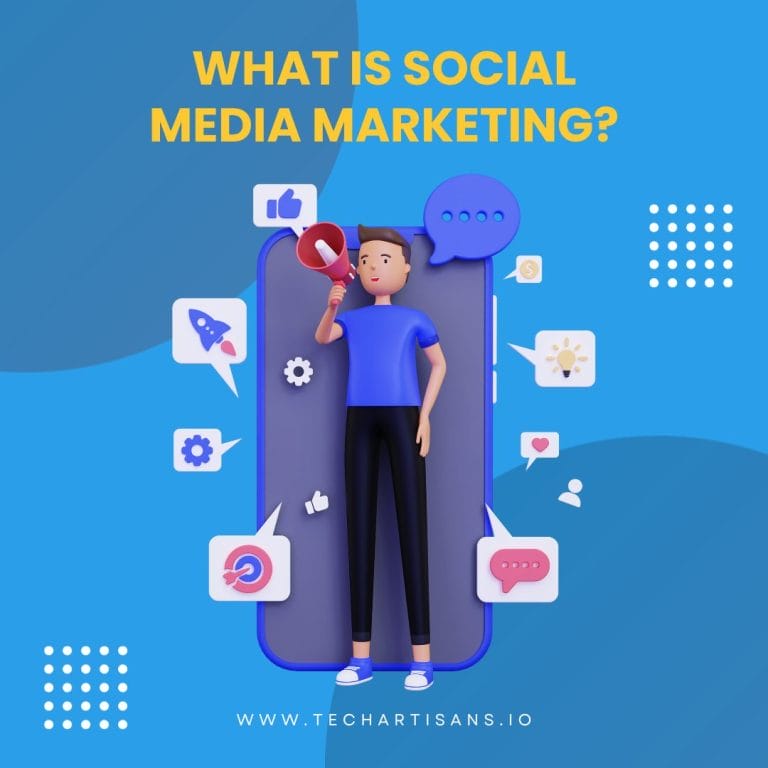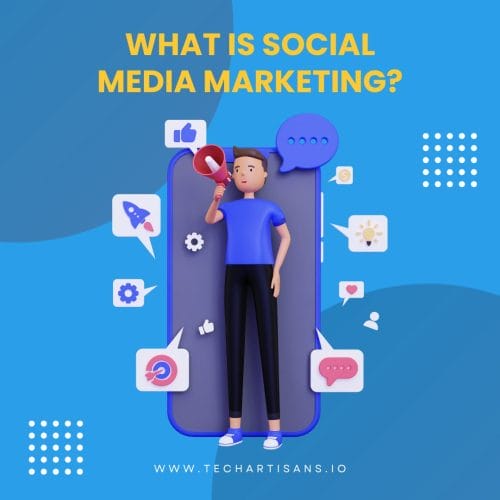 Social media marketing involves using any social media platform to build brand awareness, increase traffic to your website, drive sales, or promote your product or service to your target audience.
It is one of the best ways for companies to tell their brand story and engage and educate consumers on new industry trends. Social media lets consumers ask questions, comment, and review your product or service, which is a far more effective way to engage audiences than an ad copy.
How Big is Online Market? Is it Worth Investing Time and Effort in Social Media?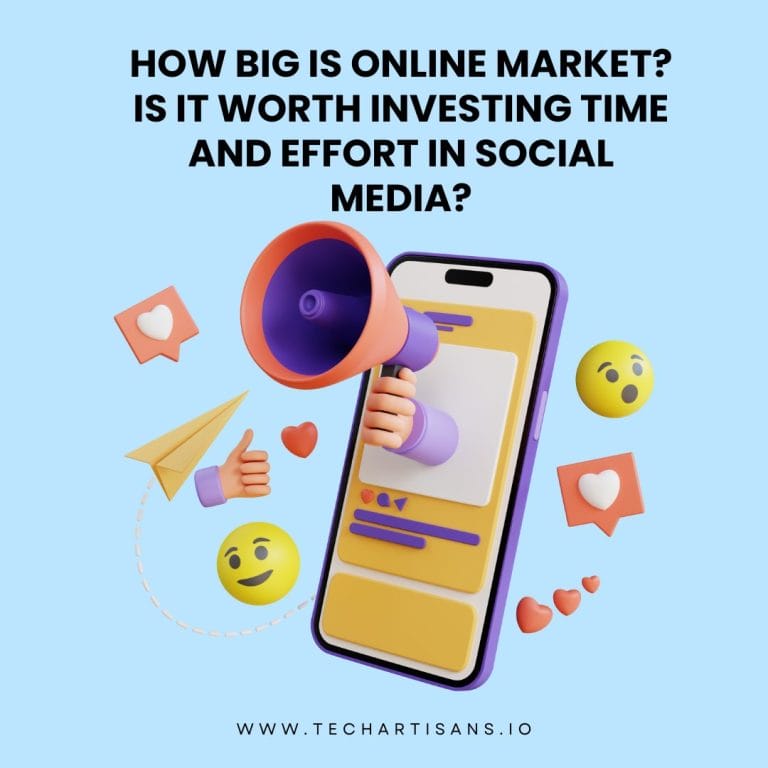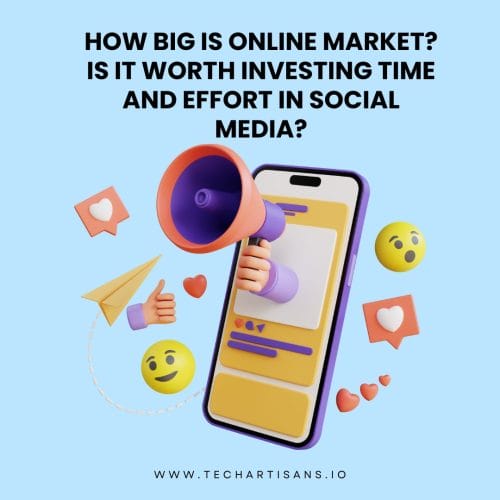 There are over 4.48 billion active social media users, which is more than half of the world's population. On average, each social media user spends at least 30 minutes daily on social media, scrolling feeds, engaging with their favorite content creators, and online shopping.
So whether you are a B2C brand chasing Gen Z customers or a B2B firm targeting top executives, you will find your audience online.
However, you must approach your online audience with a strategy to get the ultimate advantage over your competitors. A strategic approach to leverage social media, along with optimized content marketing, is a powerful combination that will maximize your Return on Investment.
What is the Best Social Media Marketing Plan for Your Business?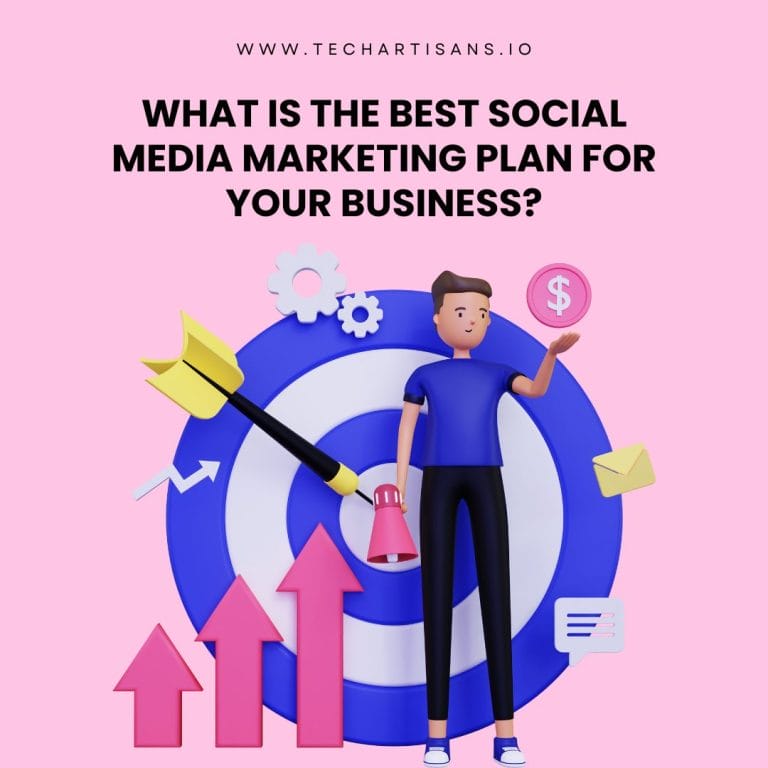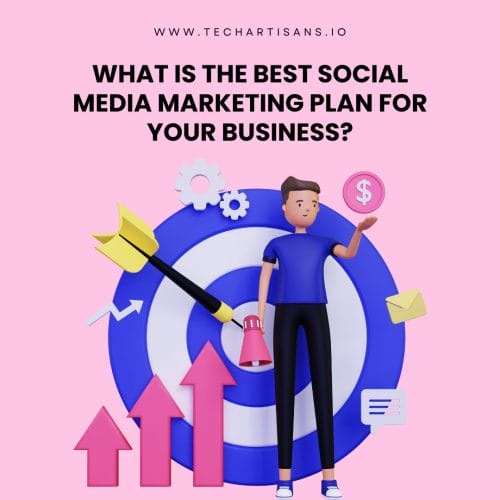 There are several social media platforms, and each one of them has the potential to lift your brand. However, you have to do some research to decide which one works best for you to approach your target audience.
Most brands use a combination of different social media sites to reach a broader audience, you can do that too. Here is a closer at each of the social media sites along with their pros and cons, so that you can choose the ones that will serve your end.
Instagram
As of 2022, Instagram has over 2 billion users around the world and about 130 million monthly active users in the United States, more than half of which are millennials.
Pros:
Advanced audience-targeting features
Advanced ad analytics
You can post nearly any type of ad
Creator-friendly environment
Clickable "sticker" links in stories
Cons:
You will need an expert Facebook Ads Manager to achieve the desired results
Paid ads might be too expensive for smaller businesses
Facebook
Facebook is the most popular social media channel with 2.934 billion active users around the world and around 182.3 million users in the US.
Pros:
More active users than any other social media platform
You can post nearly any type of ad
You can start a Facebook Business page for free
Results can be easily measured
Brand ambassadors can tag your business easily
Cons:
There are a lot of spam and fake accounts
Facebook algorithms are not favorable to brands
Running ads can be expensive
The share of marketers using Facebook is decreasing
YouTube
YouTube is a useful tool to reach a vast audience. It gives brands access to huge audience data and analytics fed by Google. It shows YouTube Ads to your target audience. However, you may not have quite as many ad design options as you have with Instagram and Facebook since YouTube is strictly a video platform. Still, considering the number of active YouTube users, the lack of ad design options is not a problem.
Pros:
There are several ad types:
Polling
Video
Overlay
Huge reach potential
Has advanced analytics and targeting features on Google Ads workspace
Cons:
No opportunity for static content
Ads are easily skippable
You can choose the videos before which you want to show your ad
Twitter
Twitter is better known for starting conversations online. It features a campaign creator tool that allows users to build ads and target audiences using different content styles and CTAs.
Pros:
Variety of ad types:
Strong ad analytics
Intuitive audience targeting features
Text-focused ads perform better on Twitter
Cons:
May not be the most user-friendly platform
Ads and posts have character limits
Poor conversion rate
TikTok
TikTok is the latest and the fastest-growing player on the list with over 1 billion active users around the world. It allows businesses to sign up for an ads manager account where they can enjoy the same features as Facebook Ads Manager.
Pros:
Variety of ad types:
There are more young users in the audience
User-friendly management dashboard
Short-form videos are on the trend
Cons:
Small audience if you want to target older customers
Expensive
Content format options are limited
How to Get the Most Out of Social Media For Business Growth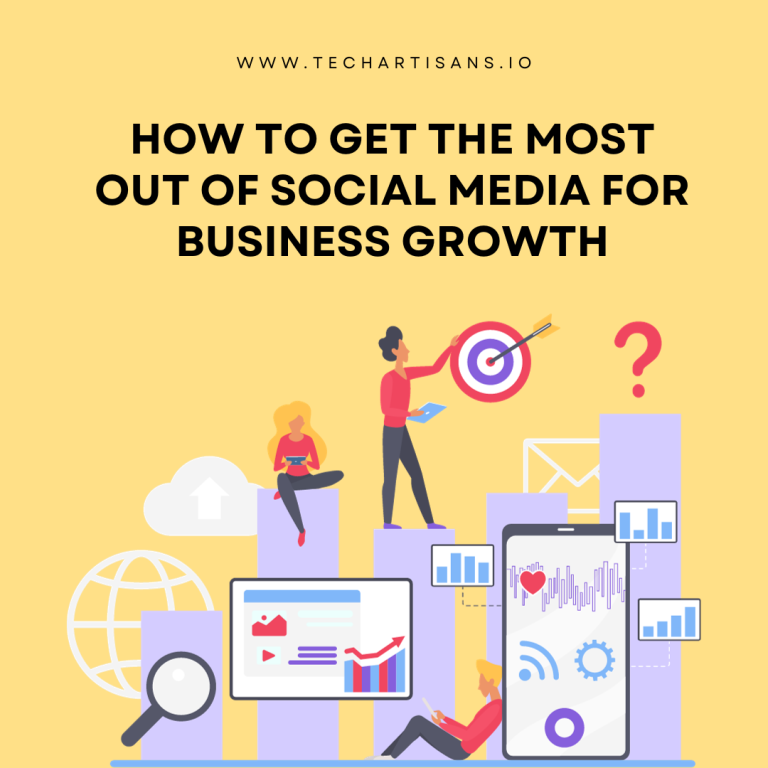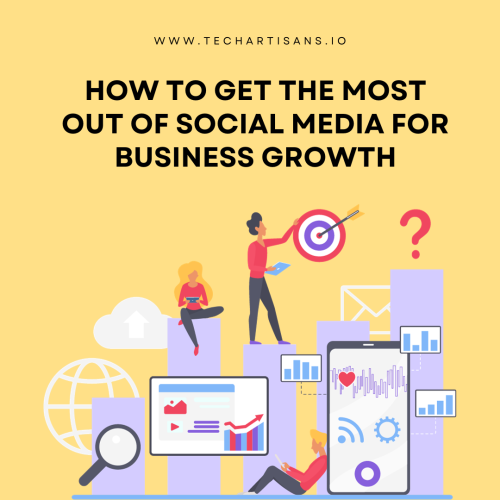 Pick the Relevant Social Media Platform
Some brand managers assume that to have an effective social media strategy, they need to be present on every social media platform. But, this is not necessary; you need to focus only on where your target audience is.
Different networks have different features and tools, but you don't need all of them. Decide which platforms are more suitable for your business and then focus your resources and time on that channel to drive high ROI for your strategy.
Post Regularly
Once you have picked the right social media platform for your campaign, you must post content regularly to successfully leverage your social media content marketing strategy.
Schedule when and which type of content to post to engage greater audiences. You can automate posting with the help of software like Pabbly, SocialPilot, and Hootsuite according to your content calendar which will save you time and work you have to do in manually uploading each post.
Keep in mind that consistency in posting goes beyond just making regular posts. You need to be consistent in your tone, brand messaging, and aesthetics across the social media platforms of your choosing.
Also, do not overlook the style of your uploaded images. Pick a filter or color scheme for your photos and use the same colors and settings to maintain consistency.
Optimize Your Content For Each Platform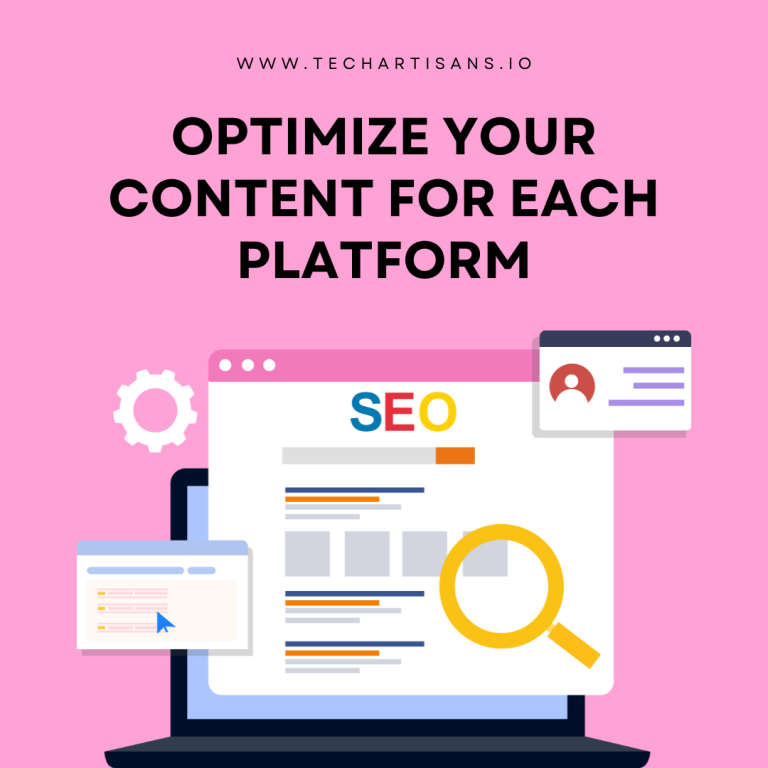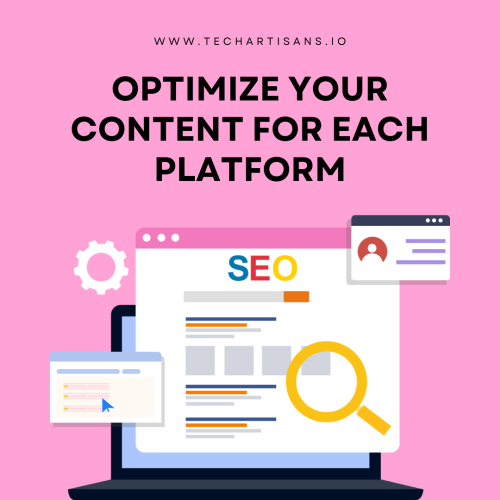 Not all type of content is suitable for all platforms. Generally, photo and video content are more effective for achieving social goals, but still, you must strategize how, where, what, and when to post.
Though you don't have to post on every platform, most successful brands use and strategize their content on more than one channel. You can post video content on YouTube and Facebook to showcase the stories of your employees and clients. Use Instagram to post eye-catching static images to share the achievements of your company.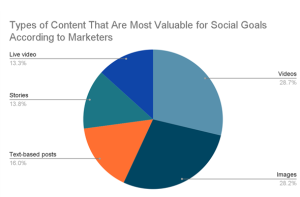 Engage Followers
Interacting with your followers is the best way to organically grow your social media reach. Your interaction with them can be as simple as liking your followers' comments or thanking them when they share your posts. Your focus should be on forging lasting relationships with your followers, and a minor gesture goes a long way in building brand loyalty.
Use Influencer Marketing
According to a study, influencers produce 11 times more Return on Investment than any other marketing approach. In 2022, the influencer marketing market is valued at 16.4 billion U.S. dollars.
Partnering with social media content creators is a great way to build an authentic relationship with consumers. These influencers have dedicated followers who trust their recommendations. Moreover, they produce studio-quality content you companies can use across all relevant social media sites.
Influencer marketing is more beneficial when undertaken with social media content creators who align with your values and mission. They will provide honest endorsements when they use your products and love your brand.
Don't be Shy to Pay to Promote Your Posts
The organic traffic to your social media content is difficult, especially if you are just starting. You can boost your reach by partnering with influencers or paid promotions, which are now crucial for any social media campaign to succeed.
Paid promotions help you target specific market groups, increasing your reach, online visibility, and brand awareness. Paid advertisements usually have a call-to-action button within the ad creative. These ads also allow you to track engagement rates and audience responses to optimize your campaign performance.
Another thing to remember is that paid social media campaign differs for different networks. You will have to customize your strategy for each platform.
Offer Giveaways and Rewards
Offering rewards to your social media followers through challenges, giveaways, and other promotions is one of the best ways to create a buzz and increase engagement with your target market. You will need only a small investment to start a reward program, but it can lead to massive returns if done effectively.
Balance Promotional with Helpful Content
Bring variety to your content. Social media content marketing is about providing users with content that they find helpful when making a purchase decision. So, you will have to resist the urge to post only promotional content.
Let the customers come to you to grow your business organically. This is accomplished by earning a reputation for being a trustworthy authority in the industry. Bring diversity in your content type; post product reviews, tutorials, some general content about your industry, etc., and your followership will rise.
Learn More About Your Audience
The better you know your audience, the better strategy you will be able to come up with. Discover your audience's locations, genders, interests, needs, ages, etc. to make your campaign effective. You can use tools like Twitter Analytics, Facebook and Instagram Insights, and Google Analytics to find out which platform is giving you the most engagement.
Analyze Optimize and Grow
Consider these two things when analyzing and optimizing your social media strategy:
First, analyze your social media content marketing metrics regularly to gain insights into your social media activity. You will be able to save your valuable resources and increase your ROI by figuring out what is working for you and what isn't.
Secondly, simply collaborating with influencers is not enough. You have to consider the outreach of your brand and your influencers'. To ensure you get the most out of your influencer marketing program, pick the right content creators for your program.
You can use a creator management platform to alleviate these pain points. It will help you filter influencers based on their relevance to your social media platform, engagement rates, category, and followers. You can pick the right content creator with this information. The creator management platform also allows you to analyze and track key data so that you can find actionable insights from your influencer campaign.
With this information, you will be able to focus on a strategy that works best for you and optimize your existing social media marketing campaign to grow your business.
Conclusion
Leveraging social media is a great way for brands to engage, educate, excite their target customers, and build brand loyalty. Remember that consumers want to find a brand that understands and meets their needs. But it is your job to find these consumers.
Learn as much as you can about your target market group before forging your content marketing strategy. Understand your audience, determine their needs, and what prompts them to take action. Only then will you be able to develop an approach that genuinely resonates with your target audiences.