How much does a website cost and how much do you gain for having a website? To answer the question in the most simple manner, a website costs almost nothing compared to the return on investment it gives. You gain a lot and you lose a lot less.
In this article, we will first discuss the importance of having a business website and then later on we will discuss how much website development costs and how much hosting costs.
Benefits of Having Your Own Website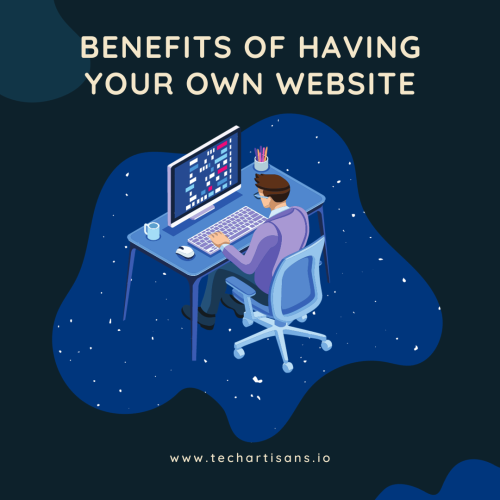 The importance of a custom website for small business owners can't be stressed enough. A key aspect is improving customer experience, for which you can find strategies in our article on Ways to Improve Customer Experience. A website is like the face of a business. In this digital era, a business must have a digital presence. If the business can't be found digitally, not only are you losing a lot of brand awareness, but you are also not leaving a good impression on your already existing customers, and have a chance of losing them
Here's why!

A person researches online before spending money on a business and it somewhat gives him a sense of reliability, if the business is nowhere to be found on social media, or the website doesn't exist, it becomes difficult for the person to trust the business.
For small business owners, it is even more important to have a website. The larger businesses are already present on the internet and to even have a chance to compete with them, a small business website is a must. To ensure your website remains competitive over time, consider reading our Guide to Future-Proofing Your Website.
It costs almost nothing to build a basic website or a WordPress website, or a little amount of money to hire a professional web developer to build a more professional website. To understand different methodologies like Agile vs. Scrum that can be applied in web development, See our detailed comparison.
But what are the benefits of having your website?
Let's discuss them in detail!
There are a lot of benefits of having your own website, which include but are not limited to the following:
Increased Brand Awareness

Increased Reach

Good lead generation

Good data management

Good display of information

Better eCommerce functionality

Your own domain name

Custom built website

Access to digital marketing
Read more Best Ecommerce SEO Platforms
1. Increased Brand Awareness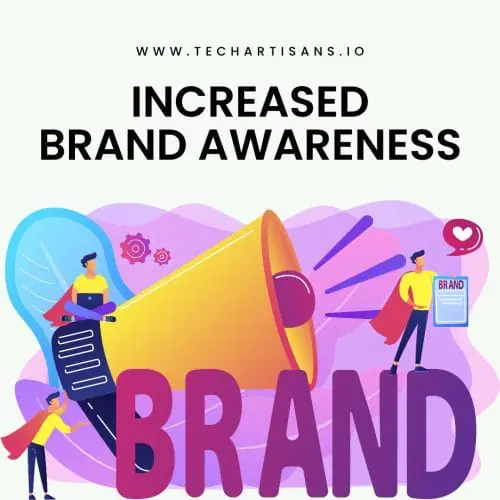 Having a website increases brand awareness. What is brand awareness? Let's get that clear first!
a) Brand Awareness
Brand awareness is simply your brand coming into the knowledge of those people who didn't know about your brand before. It doesn't matter whether they are potential customers or not, brand awareness is simply people knowing about your brand.
Learn about Effective Ways to Measure Your Brand Awareness to track this crucial metric.
b) How Does this Help? 
As brand awareness increases, the number of leads being generated also inevitably increases and this leads to increased conversion and ultimately increased revenue. Brand awareness is good for any business.
c) How Does a Website Impact Brand Awareness?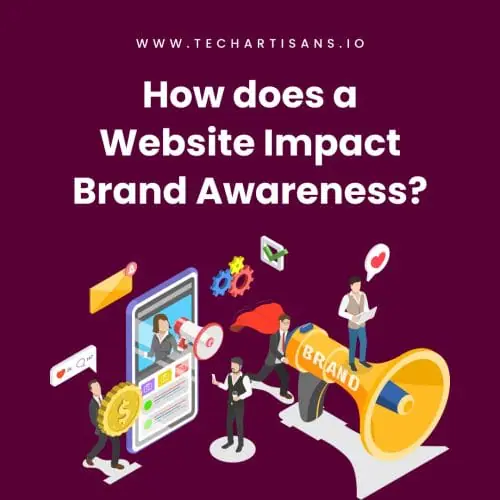 Brand awareness is increased by having a website. In this digital age, most people, if not all, research the product or service they want to spend money on online and then they search and get to know about the businesses that are offering the services and then compare the competitors and try their best to make an informed decision.
Before they even go to the store to buy the product, they have already searched for the thing online and already know about the brands that came up on the search engine result page. Imagine not having a website, you will lose all of this potential and will lose even the chance to compete among your competitors.
2. Increased Reach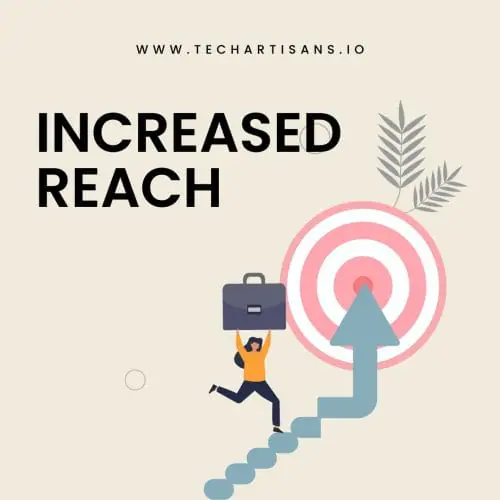 Having a website increases your reach. 
a) What is Reach?
Reach is simply the number of people your content and other information is reaching to. They may or may not be your potential customers. They may know about your brand or not. If you are able to increase your reach, brand awareness also increases. And it leads to better lead generation and ultimately better sales.
Consider a scenario in which a physical restaurant does not have a digital presence. The restaurant might be really good, the food might be really good and the service might also be really good.
But if the restaurant is non-existent on social media or is absent digitally, the already existing customers might still buy from them but imagine the potential customers they are losing just because they didn't pop up in search engine results or social media.
3. Better Lead Generation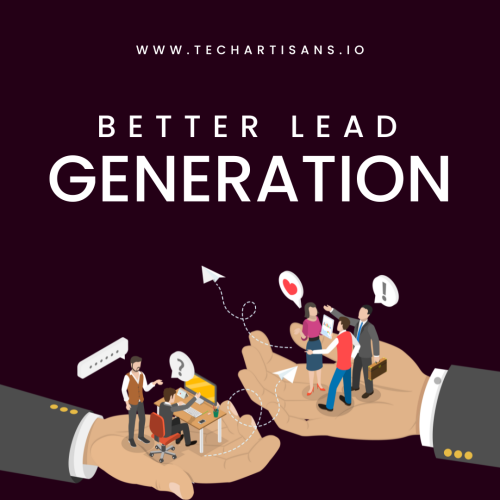 The lead generation process becomes not only easier but more efficient if you have a dedicated website for your small business. Lead generation is one of the most crucial things for small businesses and if snow right, could lead the business to another level.
A website helps in better lead generation and in managing the leads. Optimizing user experience is vital, and our article on the Laws of Psychology for Good UX Design can provide valuable insights. The prospects can come to the website and drop their email, phone number, or interests, which shows that they are interested in buying the product or using the service that the business is offering.
4. Better Data Management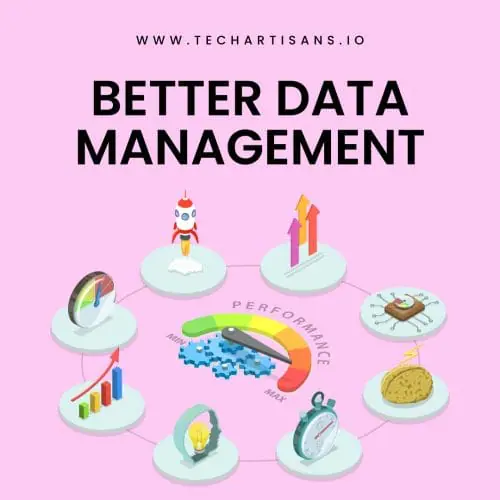 Data management also becomes better by having a website. Using a good content management system lets you manage and analyze the data more efficiently. 
User tracking systems in the website track the activity of users, and record which web pages of the website users stayed the most on, which buttons they clicked the most, where their cursor was paused the most, what paragraphs they read the most, and things like that. Recording and analyzing this data helps in better managing and improving the website. All of these benefits far outweigh the website costs.
5. Better Display of information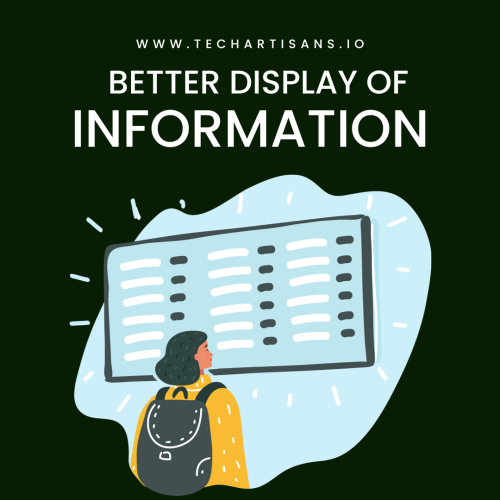 You can display your information in a battery way if your business owns a website. 
A dedicated website for a business contains all of the relevant information in an organized and helpful way. Customers are more satisfied and informed when they visit the bsuiness website and this creates trust between the business and the customers.
If your brand or business has its own site, content marketing can become exponentially easier. The website content can also be used for social media marketing. And the cost to build a website is so much less than the benefits it provides. 
Ecommerce Functionality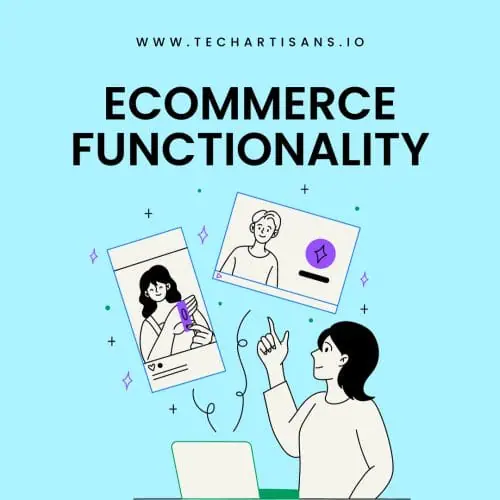 E-commerce is one of the largest growing industries in the world. 
According to Morgan Stanley, an investment and wealth management company, Ecommerce is growing and can continue to do so at around 17%-20% annually for the next five years.  And if we keep the global trends in mind, it will continue to grow at an even faster rate after that.
1. Reasons to Adopt ECommerce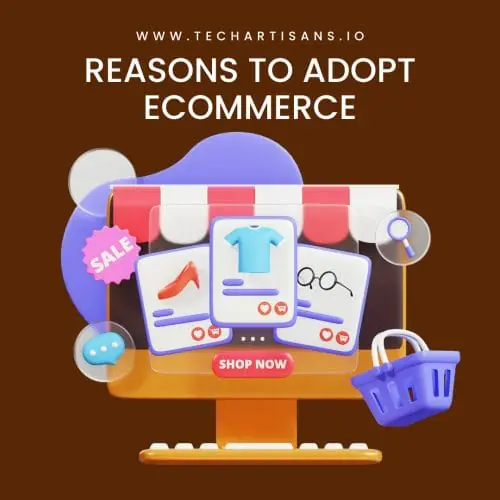 eCommerce has grown so rapidly that if we look at how the firms and companies operated two decades ago, that is completely different now due to eCommerce. 
Take a look at the world now, most businesses are operating in a hybrid way, they are present physically as well as online, and some of the businesses are even completely working on online models. As the internet penetrated into people's daily lives, businesses also had to adapt according to the trends, therefore it is foolish for a business in this era to ignore the internet.
For eCommerce specifically, avoiding certain pitfalls is key; learn more in our article on Ecommerce Mistakes.
2. How to Make the Best Use of E-commerce Trends?
Consider a scenario where you own a business, say, for instance, a restaurant.  
Now your restaurant serves good food, provides people with a good environment to sit and spend some time in, provides a good relaxing sitting place, and is everything a restaurant is supposed to be. 
Your already existing customers will come and spend money there and some might even come through word of mouth or walk-in, but if you manage to build a good digital presence through a dedicated site and by using social media, you open yourself to a large number of prospects and potential customers which can boost up your sales.
By using an online store, you can even start delivering the food, listing your menus on your social media pages and website, providing good deals, and displaying all of this information online. By owning a website, your business can display all of its information online and can arrange it in better structure and more eye-appealing ways.
If your potential customers can find all that they want, in an organized manner on your website, it will build trust and will encourage them to spend money and time on your business. The website, as you can understand, is like the face of a business. Doesn't matter if the business model is physical or online, having a website can always help to boost your sales and build trust and long-lasting relationships with your customers.
Own Domain Name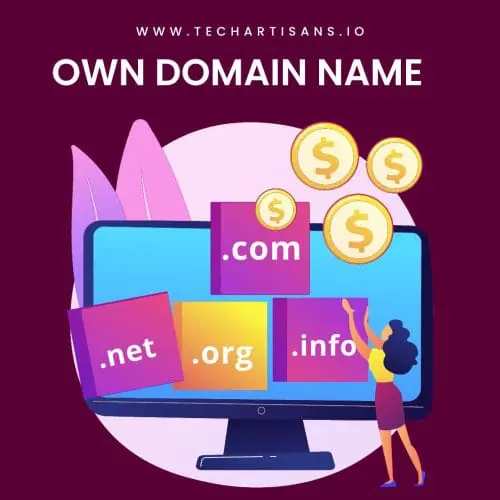 Having a website and having your own domain name is a little different from each other. 
1. What is a Domain Name?
A domain name is part of a network address that recognizes the website belonging to a specific domain. 
For example, the URL www.google.com is a full URL and has an IP address. An IP address is a code that defines the location of the website on the internet. 
The IP addressed is represented by the name Google which is called the domain name. The "www" part is called the sub-domain and the ".com" part is called TLD, or Top-level Domain. 
It's easier to remember the name of Google and ad .com in the end than to remember a code made of numbers only.
2. Why Should You Own a Domain Name?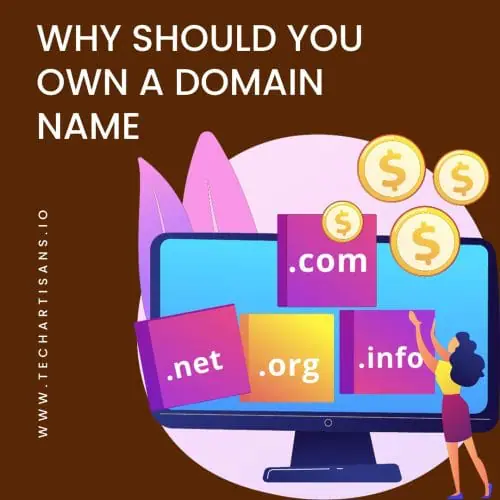 Owning a domain name enhances the face of the website. If your business is using the name "XYZ" having a website named "xyz.com" would seem nice and will build trust with the customers and the prospects. 
You can also use this domain name in your social media marketing. You don't have to have a very professionally built complex website, just a simple one does the job.
Deciding between templates and custom designs? Our article on Template vs. Custom Website Design can help you choose.
3. Benefits of Your Own Domain Name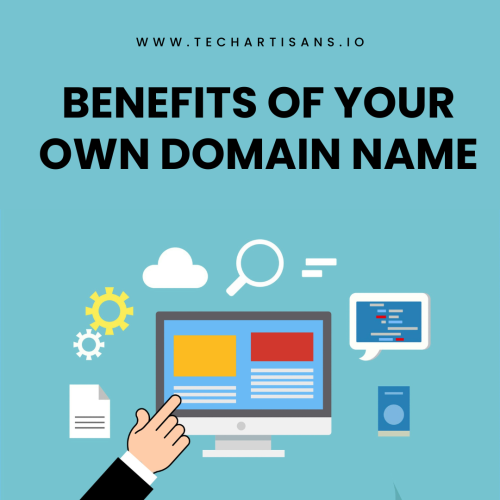 There are plenty of benefits and advantages of owning your own domain name.
Some of them are listed below!
Builds Trust

Easier to Remember

Better Branding and Digital presence

Dedicated Email Address

Better Digital marketing and SEO
4. How to Own a Domain Name?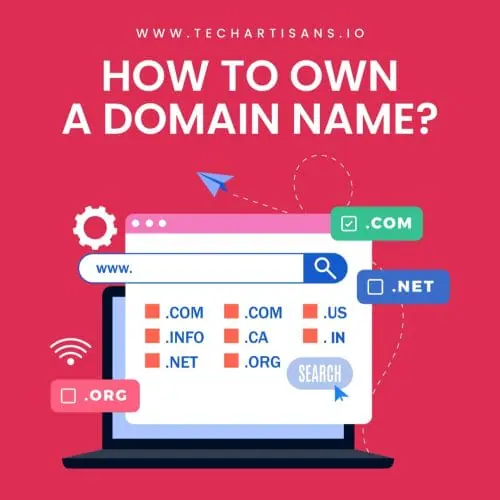 The benefits of owning a domain name are discussed before, but how do you do it? Where can you go if you want to buy a domain name?
There are plenty of website builders that allow you to own or buy a domain. You can either get a free one or spend some money to get a premium one, especially for yourself and your business. Website builders like WordPress, GoDaddy, Wix, and GoogleSites allow you to buy domains that you can use for your website!
Search Engine Optimization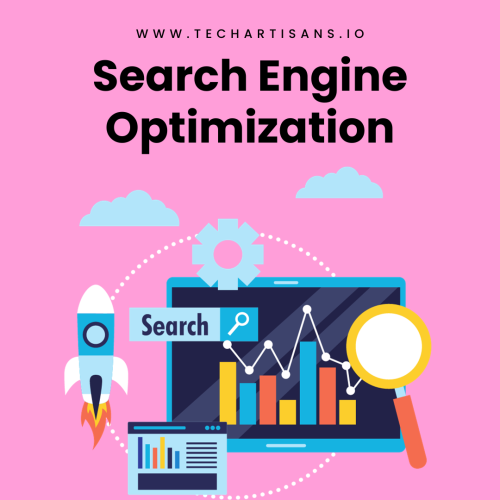 What is search engine optimization or SEO and how is it relevant? 
SEO is the optimization of your website to rank higher on the result page of search engines.
Here is how it works:
1. SEO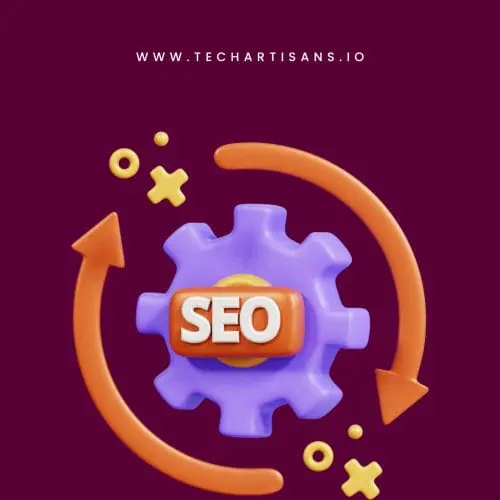 When a user searches something in the search box of a search engine, the search engine then searches the internet. This process is called crawling. 
The relevant results are then shown to the user on the result page and this list is according to the relevancy and the quality of the websites. The website on top of the search engine result page is the most optimized quality-wise and the most relevant according to the search. So the user automatically clicks on the first 4 or 6 results and he finds what he was looking for.
Usually, the user finds what he was looking for on the first page of the results and he almost never has to go to the second page. This behavior resulted in a response process that digital marketers using allied search engine optimization.
This is the process of improving your website content quality-wise, in every way possible, according to the methods used by search engines to check the quality of the website, to make sure that the website appears in the top few results when the user searches for something relevant.
SEO is mentioned here because the cost of SEO should also be kept in mind when you're approximating the website maintenance cost and cost to build a website because there is practically no use of a website if it is lying on the third or fourth page of the search results because the user never goes there.
In order for a website to be successful, it has to be in the first few of the results when the user searches for something relevant.
To build a worthwhile website, SEO is something you can't ignore.
Types of Websites
The exact cost of building a website depends entirely on the kind of site you are trying to make and how much extensive you want it to be. There are three main types of websites that you can make, they differ from each other in the way they handle and present the data. The type you need depends on your preference and usage.
The three main types are:
Static site

Content Management System (CMS) or Dynamic site

eCommerce site
1. Static Site
A static site, as the name suggests, remains the same and no changes can be made by the users, visitors, or even the site owners unless they go directly into the code to change anything or redesign the site.
This type of site is easy and cheap to build and is useful for small businesses that just want to display some of their information and build an online presence. This type of site is usually bad for a business that needs to change the data frequently, or even worse for a business that requires users to change or edit the data, or input any information and see some changes.
2. CMS or Dynamic Site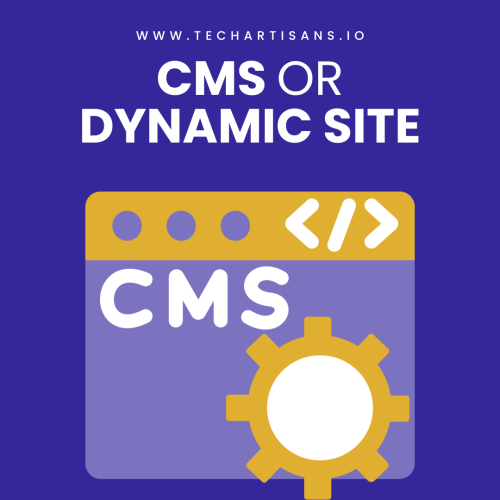 A dynamic website, as the name suggests changes the data and displays different information to different users. This data is changed by the website according to the user's demographics, locations, preferences, language, and the time of the day they are browsing.
This type of site is a little difficult to build, obviously, and costs more than a static site. This type of site is usually beneficial for a business that relies heavily on its website to run its business. For instance, Instagram needs to update the data frequently and shows different content to different users according to their preferences, locations, languages, likes, dislikes, and the type of posts they have seen before. The same goes for YouTube, Facebook, and Twitter.
If you are looking to build a website like this, where users can interact, can edit content, can add their login information, and see the stuff specially chosen for the user, you need a dynamic website. You can easily know if a website is dynamic if it primarily has user login information required to browse, has many pages, and edits can be made without having to go inside the code.
Although like any other thing, a dynamic website has its downsides, like slower loading speeds and higher costs to build due to complexity, these ones are preferred by most of the big businesses due to the requirement of frequent data changes.
3. eCommerce Site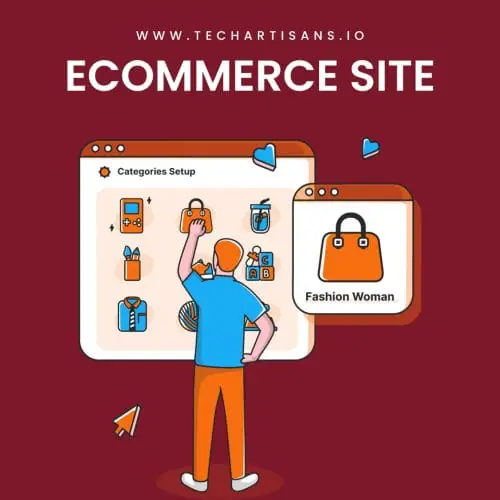 An eCommerce website is the third type of the most used website, this type of website allows one to conduct commerce online.
This is one of the most common types of websites being used today. Since the dawn of the internet, mankind saw its businesses shift towards online modes very quickly.
During the past couple of years, especially during the Covid-19 pandemic, the eCommerce industry around the world saw a boom.
a) What is eCommerce?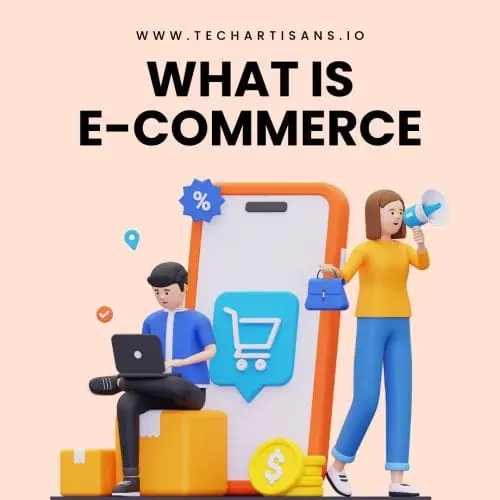 So what is eCommerce? Simple! Any kind of business being conducted online can be termed eCommerce. Buying and selling of clothes, and consumer goods, booking cabs online, ordering food online, selling software online.
Some examples!
The best examples as you can guess of eCommerce websites today are Amazon, Careem, Uber, FoodPanda, Airlift, Swvl, AliExpress, etc.
b) Should I have an eCommerce Website?
Any website that allows users to buy or sell online is an eCommerce website. Designing these websites is complex and may be costly if you hire a professional website builder to do it. It may also be costly and inefficient to build an entire website just for your own business if your business is small and can't afford to build and maintain this kind of website because they usually have high website maintenance cost and high cost to build.
For a large business, a clothing brand, or a food delivery service, it is usually best for it to have a dedicated website in order to maintain its digital presence and brand value, but if the business is small, it can cut its costs by using Content Management Servies to build and maintain an eCommerce website.
c) Less Costly Alternative Ways to Build an Online Store!
Many software like WordPress and Shopify enable small business owners to build and run online stores with impeccable eCommerce functionality. Choosing the right platform is critical; compare BigCommerce and WooCommerce in our article BigCommerce vs. WooCommerce: Which One is Better?
Shopify for example will let you build your store where you can add or remove products from your listing, can add pricing, and can sell them online, It will also enable you to study the user data and make suggestions about the store maintenance and changes.
WordPress allows you to build a website without having to code, this will save money as you won't have to hire a very professional website designer to do the job. Similarly, there are plenty of sites like Daraz, AliExpress, and Amazon that will let you build an online store without having to build an entire website from scratch.
Consider this route if you are a small business owner or a sole owner of a small shop, but if you have a big brand that needs to have a digital presence to compete with the competitors, you'll need a dedicated eCommerce website for your brand for which you will have to hire a web design agency, or some website designers.
How Much Does It Cost to Build a Website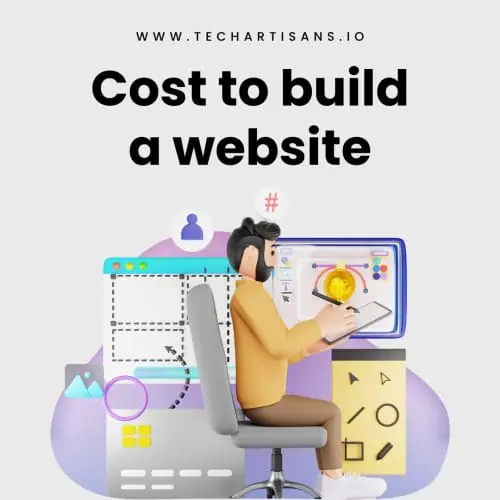 The development cost of a website without having specific details is difficult to calculate as it varies greatly with the fact that whether or not you are using advanced features, what web agency you hired, what type of site you are aiming to build, what traffic you are expecting it to handle, what themes are you using, what packages are you choosing and many other things.
To build a website, basically, you can go through two main routes.
Hire a professional web designer or a web design agency.
Use website-building software like Wix or WordPress.
Let's discuss the development cost of both routes and which route is the best for you!
Should I hire an agency or a designer? Or should I just do this myself using Wix or WordPress?
So first of all, you need to have some answers of your own.
What is the scale and purpose of the website you aim to build? When you have these two answers, it will be easier to decide the route.
Purpose of the Website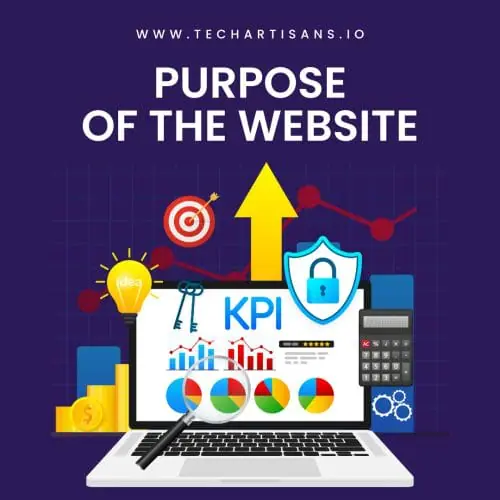 So what exactly are you trying to achieve through the website?
Do you just want a simple page where you can display some basic information?
Or do you want users to interact and edit the data and put in some comments or reviews etc?
Or do you want to conduct business online too?
When you have this answer, decide on the scale!
The Scale of the Website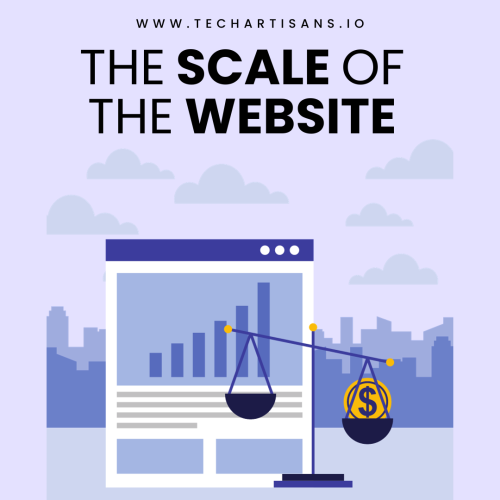 Whatever the aim and purpose of your website are, at what scale do you want it to operate? 
Is it just for a small number of people in a small geographic area?
Is it nationwide?
Or is it global?
And how much traffic do you want it to handle?
When you have the answers to these questions. It will be a lot easier for you to decide which route you should take to build your website. Whatever route you decide, it will inevitably have some costs involved which will vary according to your preferences about the specifics of your website. 
Yes, you can build a very basic and simple website even for free these days. But for website maintenance and development of a more complex one, you need to invest some money. Some of these development costs are discussed below!
Costs of a Professional Web Designer, or a Web Agency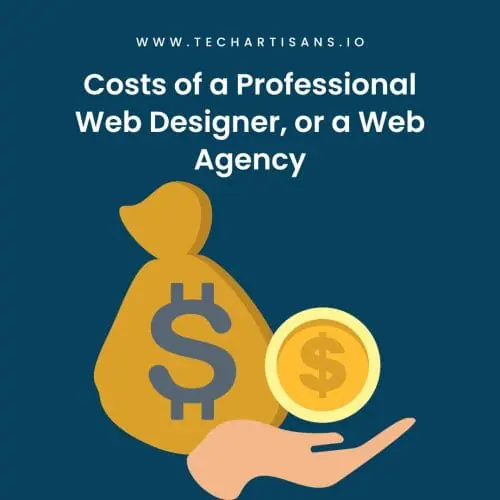 If you decide to hire a professional web developer or a web design agency, of course, you have chosen this route because you have needs and preferences that can't be and shouldn't be handled on your own. This means that you have a large business that needs a dynamic website with multiple changes and user interaction, or you might need an eCommerce website to conduct business online.
Whatever the reason may be, hiring an agency or web developer to build a dedicated site is usually more expensive than the "Do It Yourself" thing. But it's usually with it, given the needs because it ultimately costs less as compared to the benefits it provides.
So How Much Does It Cost?
To put this in a very simple manner, the website cost starts from $100 and goes all the way up to $150,000. When you hire an agency, you tell them your needs and expectations from your website and they will tell you the approximate charges then you can alter your needs, and increase or decrease your expectations according to the budget you have.
All agencies have experienced web designers and developers who have different starting prices, rest assured, if you hire a web developer or an agency, you obviously can't build a website for free, as you can do it with a website builder software. But some average prices are listed below!
A simple, static, small business website with

6-10 pages

may cost

$1500

to

$8000 including hosting costs.

An average dynamic website may cost somewhere between $5,000 and $150,000

An average eCommerce website may cost between

$5000

and can go up to

$150000,

or more depending on the features.
These price listings are just vague estimations, and the actual website cost may also be less or more than the mentioned ranges. These website development costs are mentioned just to provide you with a vague idea of the costs if you hire a professional web developer or web development agency.
Costs of Building a Website Yourself Using a Website Builder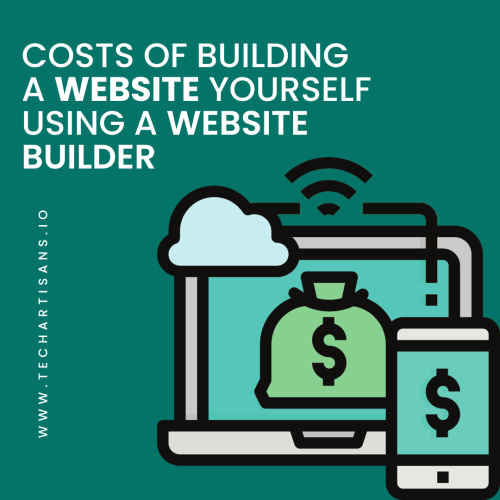 This route is for small business owners, freelancers, or people who just want to build a simple static, or even a simple dynamic website just to display some information. This route can also be used by people who are loing to build an eCommerce store for their small business but don't have the resources or motive to build a dedicated website.
All of these people can take this route, to save resources and still get the job done! So how much does it cost to build a website yourself?
The cost may be extremely variable depending on the type of software you use, the type of hosting you get, and the packages you decide on for your hosting services. Hosting costs are different for different packages and services. 
For instance, dedicated hosting will be more expensive than shared hosting. The cost may vary according to the hosting provider. If you use WordPress hosting, the packages start from $3 per month and go all the way up to $100 per month.
For instance, if you just want to build a simple static website, you can use a free domain, free plugins, free web hosting services, free theme, free SSL certificate, and overall a free web design service. 
Your hosting cost, annual maintenance costs, and other website maintenance costs will be lowered drastically. The best part about this route is that you don't even have to hire anyone, you can just do it yourself!  The saved budget can then be poured into digital marketing costs to get better leads and sales.
If you have a little money that you can spend to make some things better, you can use a premium theme, and premium plugins, buy an SSL certificate, use a premium WordPress theme, premium plugins and subscribe to a better hosting plan.
Do all of these with a little money and you will see your website improve drastically.
How Can You Do These Things?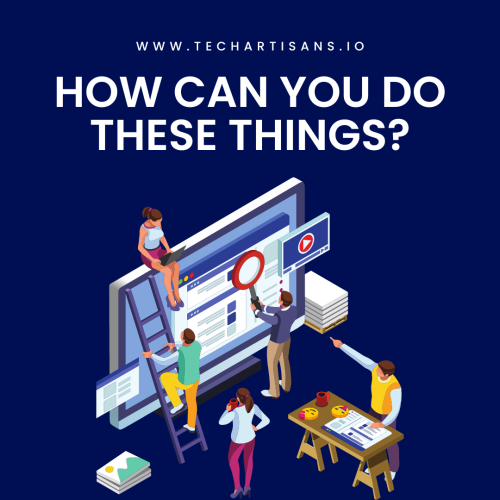 Some of the best website builders are listed below! You can use these softwares to build yourself a simple working website that fits your needs. 
Some of the best website builders that you can use:
Here are the website builders that you can use:
WordPress
Wix
Google sites
Shopify
GoDaddy
Odoo Website Builder
Jimdo
Square Space
Weebly
Ucraft

Website Builder Prices:
These prices are extremely variable, but the fact about these website builders is that you can start from $0. Yes! You can virtually build a website entirely for free! You can spend the money if you choose to, but if you choose not to, you don't have to!
To sum it up:
To sum up, the article, how much does a website cost how much do you gain from having a website?
The basic website cost may start from $0 and go all the way up to $150,00 or even more depending on your expectations from the website and what route you decide to take in order to build the website
And How Much Does it Benefit You or Your Business? 
To answer this simply, it benefits more than it cost. If you invest just the right amount of money and effort into your website and don't overspend your money, you will always have a good return on investment on your website costs.
Why?
Because in this age, the use of the internet is growing daily and the internet is being penetrated into people's lives daily. A decade or two ago, a website wasn't a necessity for a business, it was a luxury, and an accessory. But today, it is a necessity.
Especially for businesses who want to tap into eCommerce and want to get customers online, how do they plan to thrive, or even survive without a good website? They can't!
You gain a lot by having a website, just make sure, that when you are building your website, you keep your needs and goals in mind so that you can design the website accordingly, and can spend the right amount of time, money, and effort. If you under meet your needs, there will be no use left for the website as it is not fulfilling the very purpose it was designed for and all your resources will go to waste.
And in contrast, if you overdo it, if you overspend money and try to build a more expensive and advanced website than you actually need, you will end up pouring all of your budget, or a major chunk of it into something that will not be of use. So, while designing a website, one thing that you must keep in mind is your needs and goals, and then you have to act accordingly.
Steps to Follow:
In the end, there are some key steps that you can follow before you start planning to build a website, these steps will help you in determining your needs and your expectations from the website builder. Moreover, these steps will make sure that you are spending just the right amount of time and money on your site.
These will also help you choose the route you want to take. The "DIY website builders" route or the "Professional Web Designer" route.
Analyze the current situation

Form clear expectations and standards to meet

Create clear goals

Gather the data

Execute

Enjoy!
Step 1: Analyze the Current Situation:
You have to analyze the current situation in your first step. Gather all of the existing data which will help you determine what are the things missing from your business and website and what should you really expect from your website.
This data may be online or offline, just gather every relevant data that will help you make decisions later on!
Step 2: Form Clear Expectations and standards to meet:
When you have collected all of the data, you will know what are the things that you expect from your website. Then these expectations can be altered and enhanced depending on future business projections and data from the past.
Set clear expectations and standards that you want your website to meet!
Step 3: Create Clear Goals:
These expectations can be simplified into one-line goals that you hope to achieve through your website. 
Setting these simple and clear goals will help you decide what kind of website you want to make and what route should you take to design the website!
Step 4: Gather Data:
After setting these goals, you should gather all the data regarding web design costs and all your options. What is your budget, what are your goals, what are your options available to build your website, what are the prices charged by different agencies and designers, and what are the charges of website builders?
Gather every possible information that you can so that you can make an informed decision.
Step 5: Execute:
After all of these steps, all you have left to do is take a breath, and execute! 
With all of this data that you have gathered and all of these clear goals that you have set, you will make an informed decision about your website.
Step 6: Enjoy!
It goes without saying, after all of these steps, enjoy your new website! See your business grow and your customers satisfied!
But always keep in mind to keep an eye on user data to make improvements along the way!